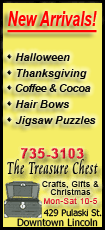 Joe Flacco threw for 385 yards and two touchdowns for the Ravens (3-3), who scored twice on drives that totaled just 56 seconds to take a 31-30 lead with 3:37 to play.
But Hauschka pushed his field goal wide left, giving the Ravens their third straight loss.
This was billed as the first true test of the season for the Vikings, who came in having beaten five teams with a combined record of 7-17. One of those victories was a Favre comeback for the ages, when he threw a TD to Greg Lewis in the closing seconds to beat the 49ers.
He had another big throw in that 40-year-old right arm on Sunday against the Ravens, the big play to Rice.
The Vikings took a 14-0 lead in the first 9 minutes and led 27-10 when Visanthe Shiancoe caught his second TD of the game with 10:08 to play. But Flacco was just getting started.
He threw a 32-yard TD to Mark Clayton. After a field goal by Longwell, Flacco capped a 49-second drive with a 12-yard TD to Derrick Mason, and it was 30-24.
Ray Lewis and the Ravens' proud defense came up with their first big stop all day, and Ray Rice's 33-yard run gave Baltimore its first lead 7 seconds after it got the ball back.
Stunned and reeling, the Vikings turned to Favre -- this was just the situation they signed him for two weeks into training camp. He pump-faked and unloaded to Rice, who beat Frank Walker for the 58-yard catch.
But coach Brad Childress played it conservative with three straight runs, and Longwell's 31-yard field goal gave Flacco one more chance with 1:49 to go.
He completed four passes for 35 yards on the drive, but didn't get quite close enough. Hauschka, who auditioned for the Vikings in training camp last year, pushed his kick way left, and the Metrodome crowd went wild.