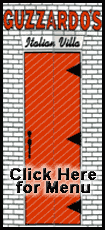 "Now I can work on my tan again," the Angels' unofficial captain said with a grin Sunday.
His Angels are undeniably in trouble after two nights of horrible weather and messier baseball in New York, where the Yankees took a 2-0 lead over their error-prone opponents in the AL championship series.
Yet the Angels say they're far from finished going into Game 3 Monday, insisting they can warm back up with the fundamentally sound play that got them here after a difficult season.
"We've got to calm it down and have some fun," Hunter said. "You've got to have amnesia, and you've got to let the past go. ... (Against the Yankees) you can try to play too much. You can let that history get in your mind, and their payroll, and you really try to do too much. We have to block that out and play our game."
If the Angels don't quickly reclaim that California cool, the Yankees could be headed to the World Series by Tuesday night.
On an afternoon expected to feature near-perfect baseball weather, New York's Andy Pettitte will attempt to win his major league-record 16th postseason game against Jered Weaver, specifically chosen for this start by Angels manager Mike Scioscia because of the southern California native's prowess at home.
"We know this thing can turn in a heartbeat," Scioscia said. "If we win Game 3, we've got a different vibe in this series, and that's what you want to create."
The teams definitely earned a relaxing day in the Orange County sun after their 13-inning, 310-minute epic on Saturday night, won 4-3 by the Yankees on the final defensive mistake in a two-game set full of miscues by the normally sure-handed Angels.
New York canceled its scheduled Sunday workout in Anaheim, while the Angels gathered for a bit of hitting and jogging, more to reset their minds than their bodies after a weekend of temperatures in the 40s amid blowing rain.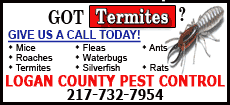 "I think we did a pretty good job at our ballpark in those conditions," Yankees outfielder Johnny Damon said. "The conditions (in Anaheim) are definitely going to be a little bit more favorable for both teams to actually try to perform a bit better. The bones won't be aching as much, and the body will be able to move around a bit quicker."
Second baseman Maicer Izturis' wild throw on an attempt to turn a double play on a tough grounder allowed Jerry Hairston Jr. to score the winning run and left the Angels in an 0-2 playoff hole -- a jam they've never escaped in their postseason history.
Although the overeager Izturis -- a defensive whiz during the season -- took the most heat, he was hardly the Angels' only goat in Game 2.
Closer Brian Fuentes has made just one tangible mistake in the postseason, but Alex Rodriguez stuck that high fastball into the right field stands for a tying homer in the 11th. When Hunter saw the pitch called for A-Rod from his perch in center field, the thought of calling a timeout briefly flashed through his mind.
"I saw the (signal for) fastball, I saw (catcher Jeff Mathis') glove go up, and I was like, 'Nooooooo!'" Hunter said. "That's why he's one of the best hitters in the game, though."