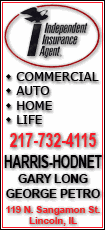 Louis Murphy threw two key blocks to spring Zach Miller's 86-yard touchdown catch, Justin Fargas ran for 87 yards and Oakland's defense harassed Donovan McNabb all day in the Raiders' 13-9 victory over the Philadelphia Eagles on Sunday.
The result was one of the more shocking ones so far this season as the Raiders (2-4) had lost three straight games by at least 20 points for the first time in franchise history and failed to reach 200 yards of offense the past four, while the Eagles (3-2) were second in the league in points per game.
Defensive coordinator John Marshall kept calling up blitzes in a change of strategy for Oakland and that helped lead to six sacks of McNabb and plenty more pressures. The Eagles abandoned the run early and only had Michael Vick on the field for two plays as they failed to score a touchdown for the first time all season.
Philadelphia's last chance ended when McNabb underthrew DeSean Jackson on fourth-and-4 from the Oakland 44 with 2:14 remaining. McNabb finished 22 for 46 for 269 yards. David Akers earlier missed a pair of field goals for the Eagles, a 43-yarder wide left in the first quarter and a 47-yarder wide right in the third quarter that proved crucial down the stretch.
JaMarcus Russell iced the game with a 12-yard pass to Gary Russell on third-and-10. He ran out the clock after that to the delight of the fans, who began the game by booing their quarterback.
Russell completed 17 of 28 passes for 224 yards, with two interceptions and the touchdown to Miller that was the longest pass play in 25 years for the Raiders.
That proved to be the signature play of the game and it was fitting that it was defined by the Raiders being more physical than Philadelphia.
Russell found Miller open over the middle on a pass 16 yards downfield. Miller then ran up the sideline and got sprung by a devastating block by Murphy that flattened Quintin Mikell. As Miller got close to the end zone, he slowed up to give Murphy time to catch up and block Ellis Hobbs to help complete the 86-yard catch and run.