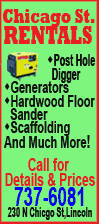 With a pained expression, Washington Redskins coach Zorn announced Monday that the front office "strongly suggested" that he yield his play-calling duties to a consultant hired only two weeks ago. While he didn't say he was given an ultimatum, Zorn said he would comply with the request "because I want to stay here and win."
"Sometimes we have to do things that are uncomfortable," Zorn said.
Zorn received the news in a meeting with front office chief Vinny Cerrato at the stadium following Sunday's 14-6 loss to the previously winless Kansas City Chiefs. The Redskins (2-4) are averaging 13.2 points and have failed to score a touchdown in two of their home games.
"The reason I can comply with this is simply because of the lack of scoring," Zorn said. "I want to win, too. If this has to be done this week, if this is going to be the key, I'm certainly willing to give it a try. Because we're 2-4 and to not score in the last few weeks, the way we have not scored, is very frustrating."
Barely a fortnight ago, Lewis was enjoying retirement in Michigan, calling bingo games at a senior center and delivering Meals on Wheels. He previously spent 22 years as an NFL assistant before retiring after the 2004 season. The Redskins lured him back into football as a consultant for the struggling offense.
And now -- Voila! -- he's the play-caller.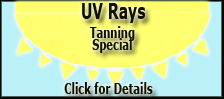 "This is not an easy thing. ... I feel for Sherm because he's been here for two weeks," Zorn said. "We're going to give him as much help as we possibly can to get a spark out of our offense. ... My comfort level is somewhere between one and 10. It's not at 10, but it's something that I'm going to have to grow into."
Several players were taken aback by the notion of trusting such a vital role to someone not yet thoroughly familiar with the roster.
"I don't think it's an ideal situation," quarterback Todd Collins said. "Generally you have some play-callers work with a quarterback for years and years. This is going to be a quick change for us, but it seems like drastic measures are called for when we haven't been playing so well on offense."
Receiver Antwaan Randle El called the move to Lewis "a little weird."
"Some guys weren't even kind of sure who he was," Randle El said. "But that's just because they didn't get around and try to talk to him. But again it just kind of goes back to shaking things up."
Zorn noted that the move has the potential to hurt team chemistry.
"The seriousness of the decision to do this is that we lose cohesiveness in our team," Zorn said. "Now where's the cohesiveness in six points a game? See what I mean? So I'm hoping this is a positive."
Lewis will sit in the upstairs coaching box to call the plays, starting with next Monday night's game against the Philadelphia Eagles. Zorn will relay Lewis' calls to the quarterback. Zorn said he'll retain control over big decisions -- such as whether to go on fourth down -- but that he won't veto Lewis' play calls.
"I wouldn't do that to Sherm," Zorn said.
The Redskins weren't offering much more insight Monday. Cerrato declined comment through a team spokesman. The spokesman also said Lewis was in meetings and unavailable for comment.