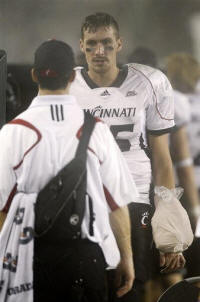 No. 5 Cincinnati has QB Pike at practice

Send a link to a friend
[October 20, 2009] CINCINNATI (AP) -- Tony Pike was back at practice Monday with a cast on his left forearm, an indication that No. 5 Cincinnati may not be without its starting quarterback for long.
Pike had the forearm on his non-passing arm examined by a specialist on Monday, and was allowed to practice wearing a cast. Coach Brian Kelly plans to let him practice this week, then decide whether he will play against Louisville (2-4) on Saturday.
The senior was hurt late in the first half of a 34-17 win at South Florida on Thursday night. Pike broke the forearm last season, had a plate and six screws inserted, and wore a protective cast when he returned after missing only two games.

The plate shifted when he was tackled on Thursday night, causing concern that he might need more surgery and be lost to Cincinnati (6-0) for the season.

Before practice, Kelly said Pike won't play unless he can protect the injury while running Cincinnati's spread offense, which can expose quarterbacks to hits.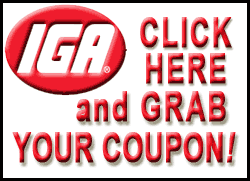 "He's got to be able to do things in a shotgun offense," Kelly said. "He's got to be able to take snaps, and we can't put him out there if he's not in position to protect himself. If he can't protect himself, he can't play in a spread offense with an empty backfield."

Pike got hurt late in the first half at South Florida but tried to play after halftime. He was ineffective, got hit again and came out of the game early in the third quarter.

"When he came out (to start the third quarter), most people would not have," Kelly said. "He was in a lot of pain. It said a lot. I know it sent a message to our team that this guy is going to get out there no matter what happens."

Sophomore Zach Collaros, who is more of a running quarterback, took over and helped Cincinnati pull away.

The Bearcats are accustomed to juggling quarterbacks. Last season, they won their first Big East title despite using five quarterbacks due to injuries. Starter Dustin Grutza broke his leg, and Pike took over and broke his forearm two games later. Collaros finished the game in which Pike was hurt, and Chazz Anderson -- also a sophomore this season -- started the next two games. Pike returned and started every game the rest of the season with the plate and screws in the forearm.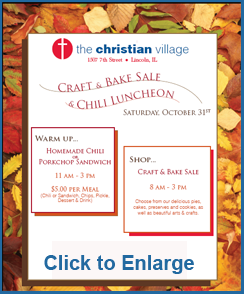 The Bearcats were able to keep winning because of a solid defense and Kelly's planning. His backup quarterback takes about 40 percent of the snaps in practice each week, leaving him prepared in case there's an injury.
"Knowing that your quarterback is in a spread offense, you'd better get your No. 2 ready because he (Pike) is going to get hit at times and you never know what's going to happen," Kelly said.
Kelly won't scale back his no-huddle offense if he has to switch quarterbacks. He said Anderson and Collaros would evenly split snaps during practice this week. Whoever handles it better would be Pike's replacement if needed.
"Zach has a tendency to improvise a little bit more," Kelly said. "Chazz will stay a lot more to the (play's) progression. But Zach can make some big plays, where Chazz may not lend himself to it."
[Associated Press; By JOE KAY]
Copyright 2009 The Associated Press. All rights reserved. This material may not be published, broadcast, rewritten or redistributed.