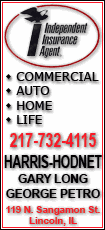 Rodriguez homered in the third straight game of his outstanding postseason, Sabathia pitched eight resilient innings of five-hit ball on short rest, and the Yankees beat the Los Angeles Angels 10-1 Tuesday night to take a 3-1 lead in the AL championship series.
Rodriguez had three hits and scored three runs, while Melky Cabrera drove in four for the Yankees, who have built a commanding cushion in this once-wild series with power and pitching from their big-name, big-money stars.
"It's the best I've felt all year, no doubt," said Rodriguez, who is 6 for 16 with three homers and five RBIs in the ALCS. "I certainly feel free and liberated. It's the happiest I've been in a long time."
Johnny Damon added a late two-run homer for the Yankees, who could sew up their first trip to the World Series in six years with a win in Game 5 on Thursday night at Angel Stadium. New York's A.J. Burnett faces Angels ace John Lackey.
One day after the Angels handed New York its first playoff loss in an extra-inning thriller, the Yankees calmly asserted control with two early rallies before piling on five runs late -- all backed by Sabathia's steady work on three days' rest for his second win of the series.
"This team's good. We have great players, Hall of Fame players," said Sabathia, who has won three of the Yankees' seven playoff games. "We've got all the confidence in the world."
With a two-run homer to left field that silenced an excited Anaheim crowd in the fifth, Rodriguez drove in a run in his eighth straight postseason game, tying the major league record. It was his fifth homer in New York's seven postseason games, matching Reggie Jackson's iconic 1977 effort for the second-most homers in a single playoff year for the Yankees.
Bernie Williams holds the New York record with six homers in 1996, but that mark seems ripe to be toppled by A-Rod in the first phenomenal postseason for a superstar who mostly sputtered in October until now.
Rodriguez also singled and scored New York's first run in the fourth, and he doubled and scored on an error in the ninth to cap his do-it-all day.
"It's obvious he's brought what he does during the season," Angels manager Mike Scioscia said. "He's been as clutch as anybody could have hoped for on their side. He's a heck of a player. He's playing his game right now. We're obviously going to have to do a little better job of making some pitches on him."
After playing 24 innings over 9 1/2 hours and making a coast-to-coast flight over the previous three days, both teams needed a no-nonsense victory. Sabathia came through for the Yankees, providing rest for New York's taxed bullpen while further frustrating Los Angeles' lineup, which is foundering in the playoffs after an outstanding regular season.
"We've still got a little ways to go, but I've been feeling good," Sabathia said. "I never had any doubt about me being able to perform on this stage and to pitch well late in October, but it seems like people did. But I feel great. You know, hopefully I can keep it going."
The Yankees' $161 million left-hander yielded two walks and struck out five, throwing 101 pitches. After he retired Torii Hunter on a weak grounder to end the eighth, thousands of fans stood up and left Angel Stadium, not sticking around for the final demise of their suddenly punchless club.
Kendry Morales homered for the Angels, whose bats have been mostly awful in the ALCS. The club that had nine .300 hitters in its lineup in mid-August is batting .201 in the series, and the Angels managed just one extra-base hit in Game 4.
"We got beat pretty badly tonight, (but) it was one loss. That's it," Scioscia said. "Our guys are confident. There is nobody in that clubhouse that's down. We know where we have to get to, and there's a terrific challenge for us."
Newcomer Scott Kazmir also crumbled in his second straight postseason start for the Angels, allowing six hits and four walks while barely making it through four innings.