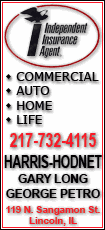 If a new position were created it likely would take over much of the high-profile responsibilities of the BCS coordinator -- a two-year post that rotates among the commissioners of the Atlantic Coast Conference, Big East, Big 12 and Southeastern Conference.
The coordinator currently acts as the public face and voice of the BCS, but the demands of the job have outgrown the part-time position and can at times create conflicts of interest for the conference commissioner in charge.
ACC commissioner John Swofford will end his run as BCS coordinator after the national championship game in Pasadena, Calif., on Jan. 7. Next up in the rotation is John Marinatto, who is in his first year as Big East commissioner.
"As we head into the next cycle of the BCS, the commissioners and presidents are considering potential changes to the administrative structure to accommodate the overall growth of the BCS over its 11 years," Swofford said in a statement to The Associated Press. "The conversations are ongoing, and no decision has been made to date."
Former Big East commissioner Mike Tranghese, who retired in the spring, said in a recent telephone interview it would be difficult for any new commissioner, such as Marinatto, to be BCS coordinator as it is currently structured.
"I don't think anybody should serve at the head of the BCS -- one of the commissioners -- unless you've sat in that room for a certain amount of time," Tranghese said. "Putting anybody in that position and not having had them live through it is not being fair. It is a hard, hard thing to do."
Marinatto said Tuesday night in a telephone interview that he feels he would be ready take over as BCS coordinator, but he also said he would have no problem with being skipped or taking the position with a redefined role.
"I think there is a sense (among conference commissioners) that the BCS hasn't really done a good job over the years of defending itself," said Marinatto, who's been involved in four BCS meetings since taking over for Tranghese in the spring.
Defending the BCS certainly has been the primary function of the coordinator. And that coordinator's role has grown in part because of all the attention -- much of it negative -- college football's postseason system for determining a champion receives. Swofford twice this year has been called to testify before Congress to defend the BCS.
The coordinator also can find himself in an awkward spot when a team in his conference is directly involved in a controversial BCS scenario.