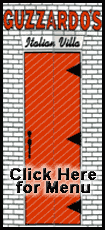 During a 34-17 win at South Florida on Thursday night, the plate shifted when Pike was hit, forcing him to miss most of the second half. Sophomore Zach Collaros helped the Bearcats (6-0) pull away, running for a pair of touchdowns.
Pike met with a specialist on Monday, participated in a light practice with a cast on the forearm, then chose to have the surgery after consultations with another specialist. Coach Brian Kelly was notified on Monday night.
The plan is for Pike to spend two days trying to keep the swelling to a minimum, then return to practice on Thursday and see what he can do. After that, Kelly will decide which quarterback starts against Louisville (2-4) on Saturday.
"It's going to depend on the next 48 hours," Kelly said. "He cannot go out there if he can't protect himself. We can't put him in a position where he can't feel comfortable in protecting himself. The last time (he had surgery), it took two weeks for us to feel he was ready to go. We're hoping that process is accelerated. That's why we're not going to rule him out for Saturday night now."
Most likely, Collaros or sophomore Chazz Anderson -- both of whom bailed the Bearcats out last season when Pike and Dustin Grutza got hurt -- will play against Louisville. The Bearcats' next game is at Syracuse (2-4) a week later.
Pike ranks eighth nationally with 298.6 yards passing per game. With the senior running their no-huddle, spread offense, the Bearcats are fourth nationally in scoring with 40.7 points per game.
Kelly has shown versatility and creativity in managing his quarterbacks. Last season, the Bearcats were forced to use five of them due to the injuries. Because Cincinnati has prospered through so much quarterback uncertainty, the Bearcats don't seem too concerned.
"It's going to fall on the offensive play-calling," Kelly said. "It's going to fall on making sure we get the right kind of calls for whoever the quarterback is. We're going to have to do some things to protect him a little bit more. We've got enough in our library (of plays) that we can work on whoever the quarterback is. I don't believe anybody in that locker room is concerned about it. We'll find a way to get it done."
Pike started the last eight games last season with his arm in a cast. When the season ended, he worked out with weights to regain full strength in the arm. The 6-foot-6 quarterback put on about 20 pounds, bulking up to 230, so he could take the pounding this season.