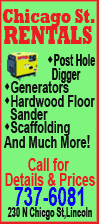 Under him, the team has reached the postseason in three of his four seasons, the first time a Dodgers GM has accomplished that feat. Colletti joins New York's Brian Cashman and Boston's Theo Epstein in doing so among active GMs.
Los Angeles trails the Philadelphia Phillies 3-1 in the best-of-seven NL championship series, with Game 5 on Wednesday.
During Colletti's tenure, the Dodgers' .539 winning percentage is the second-highest in the NL behind the Phillies' .554. Los Angeles had the best record in the NL this season for the first time since 1983 and won its second consecutive West title.
"The stability and continuity that extending his contract provides will further help us achieve the goal of being a consistent winner," owner Frank McCourt said in a statement.
Colletti has added Manny Ramirez, Jim Thome, Casey Blake, Vicente Padilla, George Sherill, Ronnie Belliard and Jon Garland as key contributors during the past two years.
His first trade as GM brought Andre Ethier to the Dodgers. He also retained All-Star pitchers Chad Billingsley and Jonathan Broxton, as well as Matt Kemp, James Loney, Russell Martin, Clayton Kershaw and Hong-Chih Kuo.
"I'm very proud of what our baseball operations staff has accomplished over the last four years and I'm grateful for the support of the fans who have truly made me feel at home," Colletti said in the statement. "I'm hopeful that we can bring them the championship they deserve in the very near future."
Colletti has focused on developing talent through an offseason player development program that began last year, and has renewed the team's focus in Asia, signing free-agent pitchers Hiroki Kuroda and Takashi Saito.