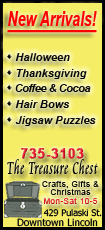 Coach Jim Zorn said Tuesday on his ESPN980 radio show that he will stick with Campbell for Monday night's game against the Philadelphia Eagles.
Campbell was benched at halftime of Sunday's 14-6 loss to the Kansas City Chiefs. Todd Collins played the second half, but neither quarterback was able to mount a touchdown drive against a defense that entered the game ranked last in the NFL.
Zorn said Campbell missed some open receivers against the Chiefs, but added: "I didn't give up on the young man."
Campbell went 9 for 16 for 89 yards and an interception. Collins, making his first appearance since the 2007 season, finished 6 for 14 for 75 yards.
On the season, Campbell has thrown for six touchdowns, six interceptions and has completed 65.6 percent of his passes. His 84.3 quarterback rating ranks 19th in the NFL.
The Redskins also made several roster moves, signing tackle Levi Jones, running back Quinton Ganther and defensive end Renaldo Wynn. They released punter Glenn Pakulak, and running backs Anthony Alridge and Marcus Mason.
Jones is the most notable addition, adding depth to an offensive line missing starters Chris Samuels and Randy Thomas. Jones was the No. 10 overall pick in the 2002 draft and played seven seasons with the Cincinnati Bengals, but he had knee, back and leg problems in recent years and was released in May.
Pakulak punted in the last two games for the Redskins. He subbed for Hunter Smith, who is recovering from a groin injury.