LC men's basketball to host 'Meet the Lynx Night' Friday

Send a link to a friend
[October 21, 2009] The Lincoln College men's basketball team will host "Meet the Lynx Night" on Friday at 8. The night will be full of excitement with a 3-point shooting contest, short scrimmage and a dunk contest. This will be a great opportunity to meet the new members of the team in a family fun environment.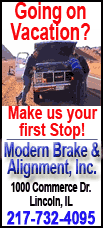 The Lynx are coming off a third-place place finish in the NJCAA national tournament last season with a record of 27-10.

Admission to the event will be one bottle of a sports drink.

Some of the players on this year's team:

Chris Ware -- 6-foot-6 sophomore from Hammond, Ind. Returning starter, all-conference, all-region. Being recruited by Idaho State, where the head coach is former Lynx head coach Joe O'Brien.

Kenyon Smith -- 5-foot-11 freshman from Simeon, Ill. Signed with Illinois State last fall. Played high school basketball with Derek Rose.
Louie Schonauer -- 6-foot-3 freshman from Lincoln. Former Lincoln High School standout who brings outside shooting to a young team.
Kiel Turpin -- 6-foot-10 freshman from Normal West. Size, size, size. Has potential to be one of the best players in the league as he develops.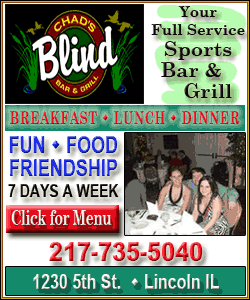 DeMarius Sumrell -- 6-foot-2 freshman from Peoria Woodruff. One of the top guards in Peoria last year.
Jordan Softley -- 6-foot-2 freshman from Decatur MacArthur. Local product who brings some offensive skills to the program.
Charles Woodson -- 6-foot-1 freshman from Carbondale. One of the top players on his high school team, which made it to the Sweet 16 last year.
Kyler Works (Decatur Eisenhower) and Tim Tarver (Gary Roosevelt, Ind.) bring speed and quickness to the backcourt. Roy McElroy (Waubonsie Valley), Terell Williams (IVCC), Brandon Orange (Simeon) and Steve Hines (Hyde Park) bring size and athleticism to the frontcourt. Tarver and Hines are the only other sophomores on the team besides Ware.
[Text from file received from Kirk Whiteman, Lincoln College]