"He's a very quiet kid, one of those kids that a coach wants to have," Railer head coach Jared Shaner said. "He's not going to be real vocal. He's not going to say a whole lot, but he listens well. He's very coachable and just sort of goes about his business each and every day."

And in going about his business, Dukes has been a stalwart on defense for the Railers this season. Before the team's most recent game, Dukes ranked among the team's leaders with 25 assists, 17 solo tackles, three tackles for losses, one quarterback sack and one fumble recovery. He also had two tackles on special teams and one 24-yard reception on offense.
When asked about his work ethic, Dukes lived up to Shaner's assessment of being on the quiet side by simply replying, "I don't know; I just play."
Dukes is listed as a 5-foot-7, 170-pound linebacker and wide receiver on Lincoln's roster. Although he isn't the biggest player on the field, he's learned to use his size effectively.
"He's not the most athletic kid we have, but he's a pretty smart football player," Shaner said. "He tackles well. He also wrestles, and those wrestler-types typically have got it down that they're going to go low on you."
Zac is the son of Brian and Shirelle Dukes. He plans on studying technology when he attends college. While those plans might not include football after high school, Dukes said he has learned life lessons such as teamwork and working hard through his participation in Railer football, and those are lessons he will carry beyond high school.
"I've been just trying to become a team with everyone else instead of just saying 'screw everyone else' and doing my own thing and do whatever I want," Dukes said. "I just decided to learn and become friends with all my teammates."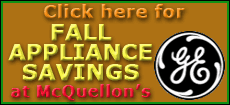 It's no secret this season hasn't gone as the Railers hoped as far as wins and losses go. Rather than wallowing in self-pity at his team's misfortune, Dukes has instead used that as extra incentive when taking the field each week.
"It's made me work harder every week," he said. "Every time you don't get a win, you've got to work harder the next week to try to get a win. So I've definitely been working harder as each week's gone by."
Extra motivation hasn't really been something Dukes has needed, according to Shaner.
"Zac has improved tremendously each year," Shaner said. "He started last year for us at outside linebacker, and he did a good job for us last year but definitely had room for improvement. He's a hardworking kid, and this year... he hustles and plays hard all the time. Zac doesn't miss a whole lot of tackles."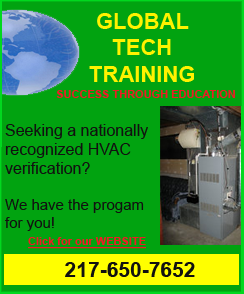 Away from the field, Dukes spends his time hanging out with his friends, working and playing other sports.
He said Chicago Bears linebacker Brian Urlacher also has influenced him to work hard.
"I like the way he plays the game, making tackles," Dukes said. "I always try to watch him play."
Dukes said beating Chatham Glenwood last year is his best memory of Railer football. He also said that playing Railer football has taught him that if you work hard, you can play at any level or position.
Shaner said that Dukes' career in Railer football is a good example that hard work pays off.
"He's been in our football program for four years," Shaner said. "I think back and, as a freshman and sophomore, I don't think he played quite as much. Then, his junior year, he started at linebacker. And this year he's had another starting year for us at linebacker.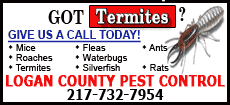 "He comes to practice every day. He's a great kid."
While Shaner praised the Railer senior's work ethic, he indicated things aren't always "all business," and sometimes a little humor works its way into their interactions.
"We give Zac a hard time that he doesn't have the greatest hands in the world," Shaner said. "But we ran a fake punt against Griffin and he was not the intended guy. He was the receiver, but we were going to throw it to a back across the middle of the field. But he caught a beautiful ball for a fake punt that set up the score against Griffin. So we teased him a little bit about that."
[By LOYD KIRBY]