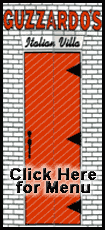 Bradford called off a news conference scheduled for Wednesday night. Coach Bob Stoops said Bradford needed to gather more information before choosing what to do about his injured right, throwing shoulder.
"He just wasn't ready to fully answer everything that'll want to be asked and for sure what he wants to do just yet, until he has a few more people to visit with," Stoops said after the Sooners' practice. "That's it. I won't say another word about it."
Bradford was coming off of one of the most prolific passing seasons in NCAA history when he opted to come back for his junior year instead of entering the NFL draft this year. He was considered a top quarterback prospect after throwing for 4,720 yards and 50 touchdowns last season.
Bradford was initially hurt just before halftime in the season opener against BYU and returned to play one full game before being re-injured during Oklahoma's second drive in a 16-13 loss to No. 3 Texas on Saturday.
Bradford said after the game that he wouldn't make a decision about his long-term plans until after the season. He said before re-injuring the shoulder that surgery remained a treatment option. He was initially diagnosed with a Grade 3 sprain of his AC joint, and Stoops said X-rays and MRIs have shown no new damage.
"Sam's whole situation, he'll have something to say when he knows what his path will be, and that isn't right now," Stoops said. "I'm not the one to answer it. He will. And I will once he feels he's ready to and knows for sure what he wants to do."
Bradford's primary reason for returning to Oklahoma was to pursue the national championship that he narrowly missed out on last season, when the Sooners lost to Florida in the BCS championship game. An Oklahoma City native, Bradford has also spoken about how Oklahoma football was practically a pro sport to him as he was growing up.
"I think it's extremely difficult for him, coming back for all the right reasons, wanting to have an opportunity to go compete on the football field, compete for championships and then having all those things taken away from you," quarterbacks coach Josh Heupel said. "There's a lot of hard work that goes into it and when you invest that much, it's going to be extremely disappointing. It's not an easy situation for him, certainly."
The Sooners (3-3, 1-1 Big 12) have fallen out of the national championship race with three early losses by a combined five points against ranked opponents, all away from home.
"I know the time and effort that he's invested. I know the choice that he made to come back," Heupel said. "It's extremely disappointing to see somebody not get the opportunity that they want that they've worked for."