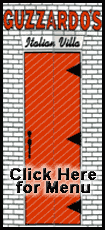 The slugger hit .333 (5 for 13) with two homers, one double, one triple and eight RBIs in the series. He had at least one RBI in eight straight playoff games, tying the major league record first set by Lou Gehrig more than seven decades ago. Howard's streak ended when he failed to knock in a run in the clincher.
Throughout the postseason, television cameras have caught Howard in a trancelike state before his at-bats. He sits in the dugout with his head down, eyes closed, hands resting on the knob of his bat and visualizes what he's going to do at the plate.
Whatever is going through the slugger's mind, it's working.
"I think that's his way of focusing and basically getting ready," Phillies manager Charlie Manuel said. "I think that he's thinking about his at-bat and things that he has going for him and how he wants to feel and everything when he gets up there.
"Visualization is part of hitting. You can do it once you walk up to the plate and you can step out and look around, things like that, and kind of gather your thoughts, or you can sit in the dugout there, too, and kind of visualize things and really concentrate on what you want to do. It depends on the person and how he feels."
Howard has delivered several clutch hits already in the postseason. None were bigger than his two-out, two-run double in the ninth inning of Philadelphia's 5-4 comeback win in the clinching game of the division series against Colorado.
Trailing 4-2, the Phillies rallied off Huston Street. Howard was the fifth batter due up that inning. The All-Star first baseman had a simple request for his teammates in the dugout: "Just get me to the plate, boys."
Chase Utley drew a walk to keep the game going, and Howard's liner drove in the tying runs. He scored on Jayson Werth's RBI single, and the Phillies advanced to the NLCS.
"That hit by Howard was the biggest and most impressive I've seen in my career," said pitcher Cliff Lee, who has been equally impressive on the mound for the Phillies.