LC volleyball defeats Lincoln Land in 5 sets

Send a link to a friend
[October 22, 2009] On Wednesday evening the Lincoln College volleyball team hosted the Loggers of Lincoln Land Community College in their final match of the MWAC season. This was also the team's annual "pink" game to raise awareness and funds for the fight against breast cancer.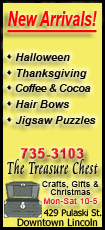 Lincoln Land entered the match with an impressive 29-7 record and has been ranked as high as No. 12 this season in the NJCAA national poll. Despite their underdog status, LC outlasted LLCC to earn the victory in a thrilling five-set match.

Lincoln took the early advantage with a 25-10 route in set one. Lincoln Land responded with a 25-17 win of their own to even the match. The Lady Lynx captured set three by a score of 25-16, but they were unable to close out the match as the Loggers took set four 25-21.
The stage was set for a deciding game to 15. LC took an early lead and maintained a three-point advantage up until the side switch at 8-5. At this point Lincoln Land came alive to tie the match at 8. The two teams traded sideouts all the way up to 13-13. Lincoln then ran off the next two points on kills by Lara "The BB" Dawson and Gretchen "Big Red" Rieger to send the crowd that packed the Davidson-Sheffer Gymnasium home happy.
Lincoln improved their record to 23-11 and 4-3 in MWAC play.
LC stats:
Melanie "The Chef" Herbeck -- 40 set assists, 12 points, 5 aces

Gretchen "Big Red" Rieger -- 14 kills, 13 digs, 11 points

Lara "The BB" Dawson -- 14 kills, 3 points, 1 ace

Chelsea "The Cannon" Barr -- 16 digs, 7 points, 3 aces

Natalia "The Blonde Bomber" Florczyk -- 6 kills, 9 points

Abbie "Ms. Zero" Hare -- 8 kills, 4 blocks

Kaylah "White Chocolate" Murphy -- 8 digs

Emily "Foxy Lady" Fox -- 9 points, 2 digs

Danielle "Lefty" Stephenson -- 4 kills, 2 blocks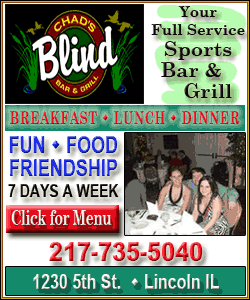 Comments from LC Coach Mark Tippett:

"Wow, what a match. I could not be more proud of the effort our players gave to win tonight. LLCC has a very athletic team with a lot of height, and they have had a great season. We managed to take them out of their game with some very aggressive serving and a disciplined defensive effort. Our passing game was really on tonight, which gave our setter, Melanie Herbeck, a chance to run the offense and keep our attack balanced. This is the kind of win that should give us a lot of confidence as we head into the final matches of our schedule and the postseason."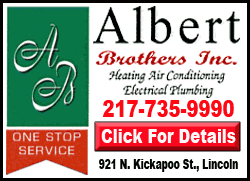 Lincoln will continue their homestand with two matches on Saturday. The first will be a 10 a.m. match against Joliet Junior College. At 2 p.m. the Lynx will take on Lewis & Clark College. Prior to the afternoon match LC will honor their sophomore players and their parents.
[Text from file received from Mark Tippett, Lincoln College volleyball coach]