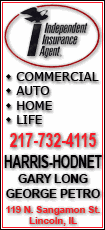 "When I think of Dylan Eimer, I think of a kid with a really big heart," Shaner said of the Railer defensive back and wide receiver. "He's not the biggest kid in the world, but he's a good, solid tackler and is a kid who comes every day and works his tail off."

Dylan, the son of Gary and Jean Eimer, is listed on the Railer football roster at 5-foot-8 and 165 pounds. But despite his relative disadvantage in size, Eimer said he tries to make up for that through solid fundamentals.
"It's always a challenge," Eimer said of not being the biggest player on the field. "Coach has always preached that runners run with their legs and just to tackle at the legs and wrap up."
This season, Eimer has taken that advice to heart, registering 14 solo tackles (fifth on the team) as well as 19 assists for the Railer defense.
Shaner added that, in addition to Eimer's work ethic, his family background might add to his penchant for going out and tackling opponents.
"He comes from a family of a bunch of boys," Shaner said. "We have his younger brother who's a freshman this year, and one of the older ones played for a couple years before. Dylan has really dedicated himself in the weight room and the offseason and was really a leader of our football team this year.
"He's a very solid tackler; he's not a very big kid, but he always gives you everything he's got all the time."
Of all his memories of Railer football, Eimer counts being recognized for a "Big Hit of the Week" this season among the best. Eimer tackled Southeast running back Jonathon Rouse on a clean play in the third quarter of the Railers' 18-12 loss on Sept. 10. The result: Rouse left the game and has missed the remainder of the season with torn knee ligaments.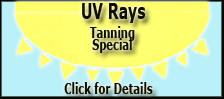 "I hit him in the knees and he's out for the season," summarized Eimer, who will study pharmacology at Southern Illinois University at Edwardsville.
"On the field, I can think of several times this year where Dylan's just our best defensive back," Shaner said. "He makes breaks on the balls really well, and he's had a few knockdowns this year."
In addition to his athletic prowess, Shaner said Eimer serves as a bit of an emotional leader for the team.
"Dylan Eimer is a vocal leader," Shaner said. "He's a kid who tries to pick other kids up in practice and making sure they're doing the right thing. That's definitely the way I'll remember Dylan."
"I just do whatever possible or whatever we need," said Eimer. "I've played in other sports and played everywhere; it's just a trait, I guess."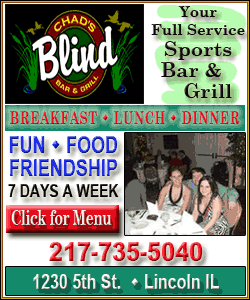 And while the team's season hasn't gone as Eimer hoped, he has used any negative scrutiny of the season as motivation in practice.
"People at school would be like, 'Did you guys win this week?' And I'd say, 'No,'" Eimer explained. "And they'd say, 'Well, that's just Lincoln football.' And you hate to hear that as a player, because they're not the ones putting in the work."
When game time arrives, however, Eimer said no extra incentive is needed. "Everyone gets pumped up for games no matter what," he quipped.
Although the team is still seeking its first win of the year, Eimer said coach Shaner's dedication has helped inspire the team.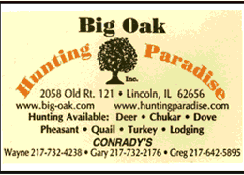 "Sometimes he gets emotional," Eimer said, "and that's understandable because he puts so much time into it and the season hasn't been what we hoped. We're still all playing for him."
While Eimer plays on both offense and defense, Shaner said that it isn't his skills at a particular position that he'll remember after the season.
"He's a fantastic kid," Shaner said. "He's just an all-around good kid."
Eimer, however, left no doubt of his favorite aspect of playing the game.
"Definitely defense," he said. "I like putting hits on people. I mean, I can take hits, but it's a lot more fun giving them to people."
[By LOYD KIRBY]