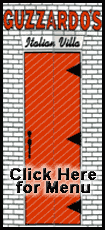 Flashback to last year, when Mangano watched most of Lincoln's football games from the sideline rather than being on the field.
"My junior year, I knew Cody McCray was a senior and was going to have the top spot, but I still worked hard in those doubles," Mangano said of his efforts in practice to crack the starting lineup last year. "I didn't get it, but I thought myself to be the third-best guard. I wanted to change that, so I did work pretty hard during the offseason."
Mangano's work did not go unnoticed by Railer head coach Jared Shaner.
"He's a kid that didn't play a lot last year as a junior and was a little frustrated," Shaner said. "He worked very hard this summer and earned himself a spot on both sides of the ball."
Not only did his work catch the eye of his coach, but Mangano obviously made an impression on his teammates as well, as they chose him as one of the captains of this year's team.
"Unexpectedly, I was elected as a captain," said Mangano, who is the son of Dr. Mark and Roberta Mangano of Lincoln. "I was pretty happy about that."
And while being a captain on the football team will no doubt be a memory he will cherish, adding to that is the fact that Mangano is playing for the first time alongside his brother, Joseph, who is also a lineman for the Railers.
"It's great; I love it," said Jonathan, who is planning to study psychology at Lincoln Christian University after high school. "But playing next to my brother… Every time I walk off the field, I think, 'Oh man, I only have two more games playing next to my brother.' Next year, when I come back and see him, I'll be like, 'Man, I should be out there next to him.'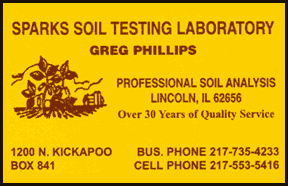 "It's so surreal; I'm getting goose bumps talking about it right now."
"I think he sees the big picture and maybe the gravity of that situation," Shaner said. "Not everybody gets to have that relationship with one of the people that you're most close with in your life and gets to play football next to them, and he understands how neat that is. He's made several comments this year, and I think that's going to be something that he's going to look back on with great memories for his entire life."
When thinking about memorable plays in a high school football game or career, most people would probably think of scoring a touchdown or intercepting a pass. Shaner said, however, that he thought Mangano might hold onto a different memory when he recalls his Railer football career.
"We have several plays where the guard and center are going to double-team together," Shaner explained. "And we had several plays where he and his brother were double-teaming and just driving guys into the ground. We pointed it out in film and I know he's very proud of that. It means a lot to him."
Another distinguishing aspect to Mangano's character is his openness about his religious faith. Prior to the team's game against Lanphier, it seemed to Mangano that the burden of Lincoln's winless season was taking its toll on his teammates. The 6-foot-1 Railer senior turned to his faith and posted an open letter to his teammates in the locker room to help lift their spirits.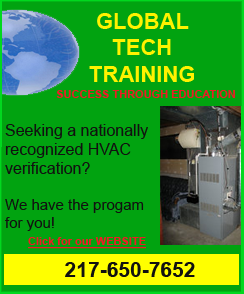 "I was very confident going into that game, but I thought the team was a little bit down and we needed some encouragement," Mangano explained. "I picked a verse from Corinthians -- I think it was 9:26. It was just about run the race like Paul did: Run the race; run it so you will win the prize and get the reward and not be disqualified at the end. And I just thought that really preaches to our team."
"I think that's very neat for a high school kid to be that confident of himself and his faith," Shaner said. "That's not something we talk about a whole lot at football, but he definitely shows that, and the kids understand that and respect him for it."
Perhaps due in part to his own efforts and lifting of spirits, Mangano said that although everyone wishes the team had more wins this season, the team's record has not had an adverse effect on practices.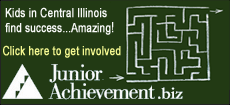 "This has been the best practice year of my career, and I'm really proud of that," he said. "We know that we have to get better every day, and we go after it. Sometimes we get on the coach's nerves for something or something goes wrong, and we pay the price, but this is the best year of practice that our team has had."
Mangano and the other seniors will play their final Railer football game Friday, when the team hosts Waterloo. There is no doubt Mangano would love for the efforts in his final game alongside his brother to result in a victory.
If that doesn't happen, however, Mangano leaves no doubt that he has other goals he hopes to achieve through his participation in athletics as well.
"I love Jesus Christ and I talk for the FCA (Fellowship of Christian Athletes) all the time," he said. "That's one thing I want to be pretty open about.
"If I can show these guys the love of Jesus Christ, that's the best thing I can accomplish even if we don't win a single game this year."
[By LOYD KIRBY]