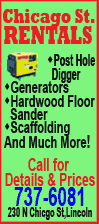 "I just didn't feel like I wanted to play anymore," Toft said. "But then my senior year, I was just sitting around and thinking about it. I kind of wish I would've the past two years, but…."

Although his voice trailed off while answering the previous question, his performance in picking up his Railer football career following the two-year hiatus has excelled. Toft has made up for the lost time in a big way, contributing as a defensive leader for Lincoln this season. He is among the team leaders, with 31 assists (third on the team) as well as three solo tackles this season.
"I couldn't be happier that Zach came out for football this year," said Railer head coach Jared Shaner. "Zach played his freshman year and didn't come back out until his senior year. I think he really kind of 'got it' when he didn't play a couple years and realized that it's fun out there."
Toft said that that "fun" aspect, as well as the team camaraderie, made him thankful he decided to return to the gridiron. He noted that the football team was more than a team, more like one big family.
"I played baseball, and I was just going to focus on that for a couple years," he explained. "It was sweet playing that, but playing on a football team is just completely different. It just seemed like everyone was closer, more together."
Toft is planning to enroll at Heartland Community College to study nursing upon graduation from LCHS. He said playing football for the Railers helped him learn what hard work really is, as well as how to be a leader.
According to Shaner, one area in which Toft leads the team is in sharing an infectious positive attitude.
"He's got a contagious personality," Shaner said. "Everybody has those days where they're down or something happened and they're not feeling well, and I really can't think of a day like that for Zach since the beginning of summer.
"I don't know how, but he comes in and constantly has energy. He's a fun kid to be around and livens up your spirits."
Toft is the son of John Toft and the grandson of Joanne Toft. He said that his grandmother is his biggest fan ("she never misses my games for any sports," he added).
And, like the other Railer seniors profiled in LDN, the team's won-lost record has not dampened the spirits of the 5-foot-7 senior.
"Whether it's in the middle of practice or the middle of a game or just watching film, he's into it and he's excited and he's happy to be there," Shaner said. "He's just got this fun-loving personality and he's always in a good mood.
"And that's the way he treats it every day, like he's just out there having a ball. He's just one of those kids that's all over the field and been fun to have."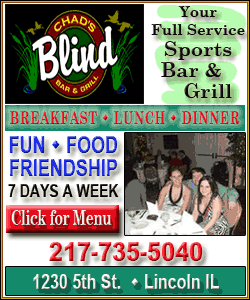 While it seemed the Railer head coach couldn't heap enough praise on Toft's attitude, Toft indicated that he enjoyed playing for Shaner as well… well, as long as things went well.
"It's fun," Toft said. "But sometimes it's rough… if we're getting on his bad side."
"Zach likes to have fun and goof around a little bit," Shaner said. "But he's mature enough that, unlike some kids, he can know that now it's time to go practice hard or pay attention here. He's really got that maturity about him."
While many players might remember a particular play or a certain incident on the field after their playing days are over, Toft said his fondest memories of Railer football will be the team meals he shared with his teammates following practices the evening prior to a game.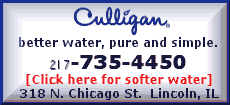 "There's always something crazy going on every time we eat," he laughed. "We have eating contests."
And although Shaner didn't witness one particular contest firsthand, word of Toft's exploits eventually made its way to the coach.
"I missed part of it, but I guess they had a banana eating contest," Shaner said. "I guess Zach was pretty darn good."
"We tried to see who can eat the most bananas in a minute," Toft explained. "I won; I can eat four in a minute."
[By LOYD KIRBY]