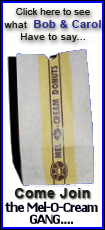 Surely that monkey business was just a coincidence. He's just a marketing gimmick, a video star and a plush toy -- right?
Not to the fans who watched it happen Thursday night in the latest improbability of an AL championship series game. Not to the Yankees, who were three innings away from tickets to the World Series before the Angels snatched them away with a 7-6 comeback victory that cut New York's edge to 3-2.
"Anything is possible, man," Angels outfielder Torii Hunter said. "Baseball is a crazy game, man. You see some crazy things. Every time you come to the game, you've probably been to 1,000 games, and you see something different every year."
Kendry Morales drove in the go-ahead run with a two-out single in the seventh inning as the Angels responded to the Yankees' six-run comeback moments earlier with a three-run rally of their own, each hit more improbable than the last.
When closer Brian Fuentes retired Nick Swisher on a bases-loaded, full-count popup for the final, perilous out, the Angels and their monkey had held on -- and evoked the faintest echoes of the Yankees' last trip to this stage of the postseason, which ended in their unprecedented four-game flameout in 2004.
"It's a missed opportunity, but we still have another game," Yankees manager Joe Girardi said. "We've bounced back from tough losses all year long. We've had it happen to us before and been able to get off the carpet."
Game 6 is Saturday night at Yankee Stadium, with Andy Pettitte facing Los Angeles' Joe Saunders. Also in the forecast: a huge rainstorm.
"It gives them a couple more days of hope, and hopefully that hope ends on Saturday because anything can happen, especially with as tough of conditions as we're going to be playing in," said Johnny Damon, who went 1 for 5. "They still have to beat us two times at our place, and hopefully that's going to be tough to do."
When Robinson Cano jubilantly rolled into third base with a two-run triple to put New York up 6-4 in the seventh, everything in somber Angel Stadium pointed to a clinching victory, a record 40th AL pennant and a date with Philadelphia next week for the Yankees. Surely the season would be forever tainted by manager Mike Scioscia's decision with two outs in the seventh to pull John Lackey, the workhorse starter who dominated New York for six innings.
Instead, the Angels showed off the knack for late-game comebacks they've possessed ever since their run to their only championship in 2002, when the beloved Rally Monkey began appearing in the late innings. Los Angeles set the franchise record with 47 comeback wins this season, and both of their playoff wins over the Yankees were comebacks.
Vladimir Guerrero's single tied it in the seventh for the Angels, who didn't surrender after blowing a 4-0 lead in a must-win game.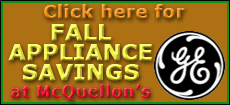 "It was definitely a do-or-die situation," said Lackey, who dominated the Yankees for six innings before getting pulled with two outs in the seventh. "Now we've got one more game to go, and hopefully we'll make it to the next one. The guys showed a lot of character tonight, for sure. Having the rough seventh inning and then coming right back and scoring three runs showed a lot about our team."
Although two games in the Bronx -- and shutdown starter CC Sabathia -- still stand in the Angels' way, the collapse raised the slightest reminders of what happened to the Yankees' last big lead in an ALCS. The Red Sox famously rallied from an 0-3 deficit in 2004, making a late rally to win Game 4 before finishing off the biggest comeback in baseball history in seven games.
Only six teams have rallied from a 3-1 deficit to win a league championship series -- most recently in 2007, when Boston came back against Sabathia and Cleveland on the way to a title. Including the World Series, 11 of 70 teams that fell into a 3-1 hole have made the comeback.