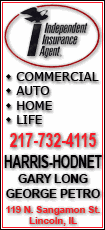 "Our duty is to do the right thing for the right reasons," Lieberstein said. "Under the facts and circumstances of this case, it would be a miscarriage of justice to pursue criminal charges and we will not ask our citizens to give up their valuable time for jury duty, nor will we allow our criminal justice system to be compromised."
Cable has denied the charges from the beginning and said shortly before the district attorney's announcement that he trusted in the legal system. Cable said he does not intend to speak to the media again until Friday.
"The Raider organization waited patiently for a comprehensive legal process to conclude and now this matter has been resolved," Raiders spokesman Mike Taylor said. "Our focus has been and remains on the New York Jets."
Commissioner Roger Goodell said last week that criminal charges need not be brought against Cable for the NFL to discipline him if he broke the league's conduct rules.
"We will review the decision announced earlier today by the Napa District Attorney and the facts developed in the underlying investigation," the league said in a statement Thursday. "Following that review, we will take appropriate action, if any, under our policies."
The alleged attack occurred at the team's training camp hotel on Aug. 5 in Napa, after Cable called Randy Hanson into a meeting with defensive coordinator John Marshall and defensive backs coaches Lionel Washington and Willie Brown.
Hanson told Yahoo! Sports this month that Cable came up from behind him and knocked him out of his chair. Hanson said he broke his jaw and cracked two teeth after hitting a table. Hanson also alleged that Cable threatened to kill him before the other coaches pulled him away.
Calls to Hanson's attorney, John McGuinn, were not immediately returned Thursday. He told Comcast Sportsnet California that he did not understand the decision not to press charges.
"All I know is they had abundant evidence to proceed, but they chose not to," McGuinn said. "I don't know why they didn't."
Lieberstein said there was not enough evidence for a jury to convict Cable of any offenses beyond a reasonable doubt.
He said interviews with the three assistants established that Cable did not punch Hanson or make any verbal threats. He said evidence showed Cable became angry and rushed toward Hanson, but Washington stepped between the coaches.