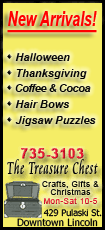 Umpire Dale Scott ruled that New York's Johnny Damon was out on a hard grounder to Angels first baseman Kendry Morales in third inning of Thursday night's game. TV replays showed Damon was clearly safe on Morales' toss to pitcher John Lackey covering the bag.
Umpires have made several mistakes in the first two rounds of the postseason. Scott also made an errant ruling in Game 4 on a pickoff play.
Damon was clearly frustrated after Scott's latest missed call, and Yankees first baseman Mark Teixeira and manager Joe Girardi also protested.