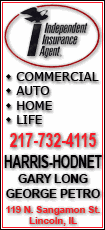 Todt will have the backing from influential and outgoing FIA president Max Mosley.
The 63-year-old Frenchman arrived for the vote in the company of another big backer, seven-time F1 champion Michael Schumacher. F1 boss Bernie Ecclestone also firmly supports Todt.
Vatanen also filed in ahead of the vote at a hotel near FIA headquarters. Voting began at 4:30 a.m. EDT.
Todt is a former Ferrari team principal who revived the fortunes of the flagging Italian team and led them during the Schumacher golden era. He also worked on FIA's World Motor Sport Council.
The 57-year-old Vatanen is a former world rally and Paris-Dakar champion from Finland who once raced under Todt in the 1980s. He hopes his pledge to clean up a sport hit by several scandals is enough to beat Todt.
Todt cites "affordability and competition, innovation and excellence" as the cornerstones of his election campaign.
Todt's style of leadership will be similar to Mosley's and offer continuity. He will likely keep most of the current senior FIA officials in place.
Vatanen has the support of three-time F1 champion Jackie Stewart and vows to introduce a code of ethics to FIA if he wins -- a clear attempt to prove his intention to clean up motor racing's premier series.
Mosley steps down after four terms that were characterized by political battles and personal indiscretions.