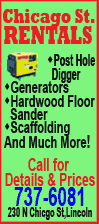 Released in June 2008 after two alcohol-related arrests, Benson will come face to face with his former team when the Cincinnati Bengals host the Bears on Sunday. Although he insisted he's not out for revenge and won't try to send a message, Benson clearly has some bad feelings for the Bears.
He said they spread rumors about him and told the Bengals "nothing but negative things" about him. He signed with Cincinnati, anyway, and is now one of the league's leading rushers.
It's quite a turnaround for a running back who fizzled in Chicago after being drafted fourth overall in 2005. Instead of taking his place alongside Walter Payton and Gale Sayers, Benson never fit in with the Bears.