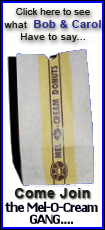 It's hard to imagine a more hostile setting for T.J. Lang's first extensive action at left tackle. And while he didn't dominate, he didn't panic, either.
"Coming off the sideline, he had this energy about him, and he was confident and he said, 'Don't worry about me, I'll be fine,'" quarterback Aaron Rodgers said. "I went, 'All right, good.' It felt good, instead of (him) coming in, 'All right, Monday Night Football, I have to block Jared Allen,' he came in with this confidence about him. And you have to respect that and be encouraged by that."
While Lang didn't completely shut down Allen the rest of the way in the Packers' Oct. 5 loss to Minnesota, he did play well enough to help them nearly make a fourth-quarter comeback. Lang got another shot at left tackle in Sunday's win over the Detroit Lions and played even better.
Now, with veteran Chad Clifton sitting out practice this week after re-injuring his right ankle against the Lions, Lang could be the starter in Sunday's game at Cleveland.
Lang wasn't available for comment during the Packers' media availability Thursday -- he was doing extra film work -- but teammates and coaches praised his play.
While the prospect of starting a rookie fourth-rounder at left tackle usually doesn't bode well for a team with playoff expectations, Rodgers said he has confidence in Lang.
"He's a got a lot of energy," Rodgers said. "He's got a high motor and a lot of confidence. Those are very important things for a lineman to have. He has a lot of confidence in his abilities, which as a quarterback makes you feel good that he's back there and believes in himself and believes he can get the job done."
Besides, the Packers already have allowed an NFL-worst 25 sacks this season -- how much worse could Lang possibly be?
Lang, a fourth-round pick out of Eastern Michigan, made his debut against St. Louis on Sept. 27. But that was only for one play, after Daryn Colledge lost his shoe and had to leave the field.
Colledge filled in for Clifton again against the Vikings, but had a rough first three quarters against Allen before leaving the game with an injury.
Lang stepped in and Packers coaches liked what they saw.