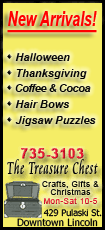 However, some fans have continued to recite the chant at the end of the song, "From Dixie With Love," despite the change made last week at the chancellor's request. The Ole Miss band performs the medley before and after games.
Earlier this month, the Ole Miss student government passed a resolution suggesting the chant be replaced by the phrase, "To hell with LSU."
Dan Jones, who became Ole Miss chancellor in July, said he asked the school's band director, David Wilson, to modify the song to support the efforts of the Associated Student Body. He said he has received complaints from alumni that the slogan is offensive.
"The fact is, the phrase 'The South Will Rise Again' is not part of our tradition or spirit, and it is inconsistent with the university's values and what Ole Miss stands for -- a great public university with a focus on the future," Jones said in a phone interview Thursday from the campus in Oxford.
The modified version of the song ends abruptly before the chanting phase starts. It was first played Saturday at Ole Miss's homecoming game against the University of Alabama at Birmingham, but that didn't stop some fans from chanting.
Brian Ferguson, 26, head of the Colonel Reb Foundation, said he views the university actions as an attempt to silence students.
"I think it's a big to-do about nothing. There were very few people other than the students who knew to say it," said Ferguson, whose organization works to preserve traditions at Ole Miss. But Ferguson agreed that the chant really isn't a tradition.
"If the students get fired up and upset enough about it, they're going to continue to say it. Our biggest fear is that that's going to lead them to eliminate 'From Dixie With Love,' altogether."
The song blends the Confederate Army's fight song, "Dixie," with the Union Army's "Battle Hymn of the Republic," according to Peter K. Frost, a visiting professor of history and international studies at Ole Miss.
The school has worked to erase its image as a bastion of the Old South, which was solidified in 1962 when James Meredith's admission as the first black student led to a bloody standoff.
The university six years ago decided not to have an on-field mascot during sporting events, getting rid of the long-standing Colonel Rebel, a white-haired old man who carries a cane and resembles a plantation owner. At the time, school officials had said they needed a more athletic-looking mascot. The teams are still called the Rebels.