There was also some concern at linebacker, with an end moving to the strong side and an unproven player in the middle. The secondary, though, anchored by leading tackler Kyle McCarthy at strong safety, was supposed to be a strength.
It hasn't turned out that way.
The secondary has been plagued by missed tackles, blown assignments and overall poor play. Midway through the season, the Irish (4-2) rank 104th in the nation in total defense, giving up an average of 420 yards a game.
Take away the opening shutout against Nevada and the Irish are giving up an average of 30.6 points a game. Not a good sign, considering they are 4-18 under coach Charlie Weis when giving up 30 or more points and 29-5 when holding opponents to 29 or less.
That's a particular concern this week against Boston College (5-2), which is averaging 31 points a game.
"We have to do a better job coaching. We have to do a better job playing," Weis said.
The Irish have been particularly hurt by explosive plays, which Notre Dame coaches define as runs of 10 yards or more and passes of 20 or more. The Irish have given up 30 big run plays and 27 big pass plays -- almost 10 a game. While the number of big runs has decreased from a season high of nine against Nevada to a season-low three against USC last Saturday, the number of big passing plays has steadily increased, going from two against Nevada to eight against USC.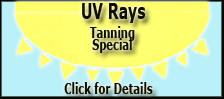 Trojans quarterback Matt Barkley averaged 20 yards a pass against the Irish, including three straight completions of 35, 22 and 20 yards en route to a touchdown.
"We just gave up way too many chunks," Weis said.
The Irish are looking at making personnel changes to fix the problems, such as trying Sergio Brown or Jamoris Slaughter at safety ahead of Harrison Smith, who has been struggling.
Some changes already have been made. Gary Gray started ahead of Robert Blanton at left cornerback against USC and Raeshon McNeil, who started the season at right cornerback, didn't even play against the Trojans.
"The thing we're constantly trying to do is push everyone," defensive backs coach Corwin Brown said. "Up until this point, we haven't had the production across the board from a bunch of positions. Everybody's got to do a better job, starting with me."