Lincoln hosts Waterloo at 7 p.m. in the regular-season finale for both teams. Waterloo, located in southern Illinois, about 25 miles south of St. Louis, needs to win the game to be eligible to qualify for the IHSA state playoffs.
The fact that Lincoln can play the role of spoiler, plus the team's second-half performance last week, has the Railers and head coach Jared Shaner more than inspired for this week's game.
"In the second half, to their credit, we came out and it was by far the best half of football we've played all year," Shaner said of last week's heartbreaking last-minute 39-34 loss against Springfield. "We moved the football on offense, we got some turnovers on defense. We got two fourth-down stops with fourth down and less than a yard, and we held them. I was completely happy with the guys' effort."
Against Springfield last week, Lincoln battled back from a 39-20 halftime deficit and, on its final possession, drove 96 yards to Springfield's 3-yard line. In the bedlam surrounding Lincoln's final drive, however, the Railer offense lost track of the number of downs and lost the ball in the waning seconds of the game.
"It was pretty emotional; I felt bad for the kids," Shaner said. "The second half last week was very positive. It made this week a lot easier to attack and get excited about. Hopefully we carry that over."
Shaner made a change at quarterback last week, with sophomore James Leisinger at the helm. The Railer offense responded with its highest scoring output of the season as Leisinger completed nine of 18 passes, including four touchdowns and two touchdowns. Shaner said Leisinger would be at quarterback this week.
In addition to building on the momentum from last week, the Railers also are playing with the goal of wrecking Waterloo's chances of becoming eligible for the playoffs. A total of 256 teams will participate in the IHSA state football playoffs, with 32 teams each competing in eight different classes. Teams that win their conference automatically qualify for the playoffs, as do any other teams with six or more wins on the season. Once those teams have been assigned playoff spots, the IHSA considers teams with five victories.
With a win over Lincoln, Waterloo would move its record to 5-4 and be eligible for an at-large spot in the postseason tournament. The IHSA uses a point system to determine the at-large participants, with a team earning points based on the number of wins earned by its opponents.
Shaner said the cutoff for five-win teams to make the playoffs is usually around 36 points. Going to this week's contest, Waterloo's opponents have compiled an overall record of 33-31, or 29-27 if the results against Waterloo are excluded.
By comparison, Lincoln's opposition has an overall record of 41-23, or 33-23 if the results against Lincoln are removed.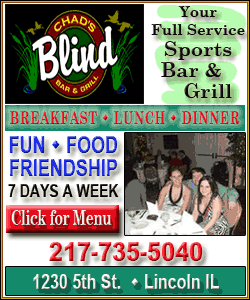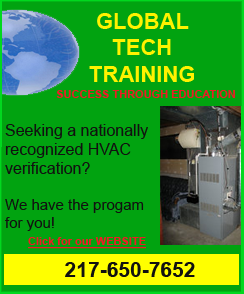 "This isn't a slight to them (Waterloo) at all, but I don't think there's any doubt that we play in a tougher conference than they do," Shaner said. "We've got the defending 6A state champions in our conference (Sacred Heart-Griffin); we have Chatham Glenwood, who would go a lot farther every year if they didn't meet Griffin typically in the second round. And we have Springfield High and other quality programs like Jacksonville and Taylorville."
Season records notwithstanding, Waterloo and Lincoln appear be fairly evenly matched on paper if their season statistics are considered. Waterloo has passed for 724 yards and rushed for another 1,556, for 2,280 combined yards of offense. The Railers have passed for 682 yards and run for 1,408, or a combination of 2,090 yards.
Senior Tyler Fickas anchors Waterloo's rushing attack, with 584 yards gained and four touchdowns this season. Other top runners for the Bulldogs are Zach Laidley (441 yards, five touchdowns) and Tim Kassebaum (371 yards, seven touchdowns).
Kassebaum also directs Waterloo's passing game, throwing for 721 yards on 41-of-98 passing, including six touchdowns and six interceptions. His leading receivers are Dalton Kaufmann (210 yards, three touchdowns), Brian Schaab (192 yards, one touchdown) and Laidley (152 yards, one touchdown).
Whether the Railers register their first win of the season or not, Shaner said that the season finale is never something he enjoys.
"The end of the season is always disappointing, even when you're struggling," Shaner said. "We're all out there because we love competition and we love the game of football. By next week, I'll definitely be missing it."
Start time for the game at Handlin Field is 7 p.m. As always, Lincoln Daily News will simulcast the WLCN-FM 96.3 broadcast of the contest, beginning at 6:45.
[By LOYD KIRBY]