The unexpectedly strong vote of confidence was delivered in the morning by executive vice president of football operations Vinny Cerrato. After letting anxiety build for several days following last week's loss to Kansas City, Cerrato opened his ESPN980 radio show by saying: "Jim Zorn is the head coach of the Washington Redskins and will be for the rest of this season, and hopefully into the future."
The news dampens the rampant speculation that began when Zorn was asked to give up his play-calling duties following the 14-6 loss to the previously winless Chiefs. Zorn called the move "uncomfortable" and players expressed general concern over the state of the franchise, yet the powers-that-be remained silent until Friday.
"The frustration is very high, everywhere around here," Cerrato said. "But the relationships internally within this organization, quite frankly, remain the same."
Cerrato did not deliver a similar message to Zorn in person, but Zorn didn't feel the need for it. The coach appeared to take the news in stride.
"I don't necessarily have a reaction to that because I am the head coach," Zorn said. "I want to be here for the next 10 years. That's my story."
The Redskins are 2-4 despite playing one of the weakest schedules in the league over the last five weeks. The offense, overseen by Zorn, has yet to score more than 17 points in a game and has twice failed to score a touchdown at home.
Players, tired of answering endless questions about their coach's job, welcomed the news as they prepared for Monday night's game against the Philadelphia Eagles.
"That should relieve a lot of tension and a lot of stress," Campbell said. "Guys don't have to worry about thinking about it or talking about it."
Linebacker London Fletcher said it was tough enough to win in the NFL without having to deal with uncertainty about the coach.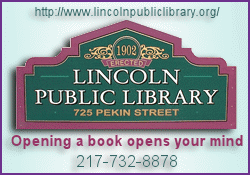 "It allows us to go and really exert all our energy and focus into the opponent," Fletcher said. "I'm happy for him. I'm happy to know we'll have stability this year, and into the future."
Zorn said if Cerrato's endorsement makes for a more focused team, he'll take it.
"If it comforts the players - awesome!" Zorn said. "But I think our players are focused regardless of what the situation is. Whatever has to be said, I guess it has to be said, but we go on."
The uneasiness at Redskins Park began 2 1/2 weeks ago, when Snyder and Cerrato hired longtime NFL consultant Sherm Lewis as an offensive consultant. Lewis has now been promoted to play-caller, even though he is still learning the play book and personnel.
Those moves were seen as an attempt to undermine Zorn, positioning the franchise for a possible coaching change, perhaps to secondary coach Gray, during the upcoming bye week.