"I'm obviously very thankful that the authorities did the thoroughness that they did in terms of getting the facts and all that," Cable said. "I never let it become a distraction because as I mentioned many times, I just had a lot of faith. I knew what happened."

Cable had been accused of assaulting and threatening to kill Hanson at a meeting at the team's training camp hotel in Napa on Aug. 5. Hanson was treated for a broken jaw following the incident.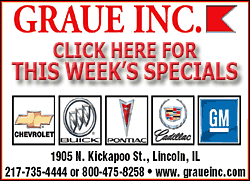 But Raiders assistant coaches John Marshall, Lionel Washington and Willie Brown did not back up Hanson's version of events, telling investigators that Cable did not punch Hanson or make any verbal threats.
"You always have to be happy when the truth comes out and it prevails," Marshall said. "Sometimes it's tough. I think it's always great when you win doing the right thing. I felt in my heart it was just a matter of getting all the facts cleared up by the DA or whoever does that stuff."
Lieberstein said the coaches told police that Cable became angry and rushed toward Hanson, but Washington stepped between the two. Cable ran into Washington, who bumped into Hanson and knocked him out of his chair. The witnesses also told authorities that Cable then grabbed Hanson by the shirt but never struck or threatened him.
Cable said little publicly in the more than two months between the first reports of the incident in August and Lieberstein's decision Thursday, other than a brief comment in August that "nothing happened." He declined to talk to police during the investigation because he did not want to make it a bigger issue and would not answer specific questions from the media.
He said it was tough to remain silent while all the allegations were being thrown at him and is pleased the district attorney spelled out what the witnesses said happened.
"I think that all the speculation and opinion and whatever that was said, I thought the DA did a tremendous job in really laying out exactly what went down," Cable said.
Cable still could face punishment from the NFL for the incident even though no charges were filed. The league released a statement Thursday saying it would review the district attorney's decision before taking "appropriate action, if any, under our policies."
Hanson's attorney, John McGuinn, has said his client still could file a civil suit in the case. Hanson is still being paid by the Raiders but has not been at the team's facility of late.