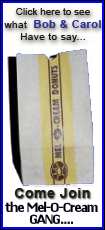 Colletti said Friday that he doesn't anticipate any cutbacks in resources as he tries to mold the team for the 2010 season.
The Dodgers have the most potential players eligible for free agency with 16, including Manny Ramirez, who must decide if he will exercise his $20 million option for next season and return.
Colletti met Friday with Frank McCourt, manager Joe Torre, and the coaching and baseball operations staff to discuss the recently concluded season and look ahead to next year.
Frank McCourt fired his estranged wife, Jamie, as chief executive, and recently gave Colletti a long-term contract extension as GM.