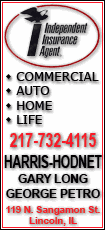 Ford says Matt Kenseth and David Ragan will both use the "FR9."
The motor is the first new model produced by the company since the 351 Windsor in 1991, and the first engine the company has ever produced specifically for use in NASCAR.
The motor has been in design and production for three years. Engine designer Doug Yates says the company believes it will level the playing field for Ford in stock car racing.
Neither Kenseth nor Ragan qualified for the Chase for the championship. Ford Chase competitors Carl Edwards and Greg Biffle will continue to use their old engines.