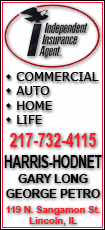 The New York Yankees, baseball's biggest spenders, finally cashed in with their first pennant in six years Sunday night, beating the Los Angeles Angels 5-2 in Game 6 of the AL championship series behind the savvy pitching of that old October pro, Andy Pettitte.
Next up, New York hosts defending champion Philadelphia in the World Series opener Wednesday night. Cliff Lee is expected to face ALCS MVP CC Sabathia in an enticing pitching matchup between former Cleveland teammates -- and the past two AL Cy Young Award winners.
Ridiculed in the past for his October flops, the three-time MVP played a huge role in helping his team advance through the playoffs, batting .438 with five home runs and 12 RBIs. Thriving under late-inning pressure this time around, the slugger earned his first trip to the Fall Classic during a 16-year career in which he's accomplished almost everything else.
"That's what you play for," Rodriguez said. "In order to win a World Series, you have to get there first."
Cameras flashed in the stands throughout the ninth inning as the crowd roared louder and louder with each pitch.
After Mariano Rivera fanned pinch-hitter Gary Matthews Jr. for the final out at 1 minute past midnight, Mark Teixeira, Derek Jeter and most Yankees rushed to mob a jubilant Rodriguez near third base.
Rivera received a huge hug from catcher Jorge Posada in front of the mound. Then, Rodriguez and the Yankees partied with beer and bubbly in their swanky, high-tech clubhouse.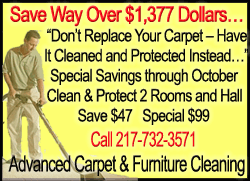 "I feared that I wouldn't be able to contribute, so I had a lot of limitations," Rodriguez said about his previous playoff failures. "The whole year for me was about trusting my teammates and being one of the guys."
Pettitte set a postseason record for wins, Johnny Damon hit a two-run single and Rivera closed it out in familiar fashion with a six-out save as the $201 million Yankees won their 40th American League crown by vanquishing the Angels, a longtime nemesis.
"It's really not a surprise that we are here. I hate to sound like that," said Sabathia, signed along with fellow free agents Teixeira and A.J. Burnett in a $423.5 million offseason spending spree.
Now, the Yankees go for their record 27th title -- when manager Joe Girardi was hired two years ago, he took jersey No. 27 with that in mind.
Not a bad way for Jeter, Posada and crew to finish up the first season at the team's new $1.5 billion ballpark. As Yankee Stadium grew dark, Sabathia's and Girardi's kids ran around the bases on an empty infield.
"We want to enjoy this tonight. We'll worry about Philly tomorrow," Jeter said. "Hopefully, we can play one more great series."
For manager Mike Scioscia and his sloppy Angels, it was their latest playoff failure during a decade of steady regular-season success. Since winning their only championship in 2002, the Angels are yet to return to the World Series despite five AL West titles in the past six years.
"At times we played good baseball. At times we shot ourselves in the foot," Scioscia said.
After rain postponed Game 6 for a day, the clear weather and mild, 58-degree temperature at first pitch was a stark change from the first two games of the series, when the Angels froze up in the raw chill at Yankee Stadium.
Pettitte escaped a jam in the sixth, going to 3-0 on Kendry Morales before knocking down a comebacker with runners at second and third to preserve a 3-1 edge. The left-hander pumped his fist, then headed for the dugout.
With one on and one out in the seventh, Pettitte left to a standing ovation and tipped his cap to the sellout crowd of 50,173, the largest at the new ballpark. He earned his 16th postseason win, breaking a tie with John Smoltz, and his fifth to close out a postseason series -- also a major league record.
"We've got a lot of confidence in Andy when he's on the mound. He's been a big-game pitcher for us for 14 years," Jeter said.
Joba Chamberlain got two key outs and Girardi went to a well-rested Rivera in the eighth. He gave up a two-out RBI single to Vladimir Guerrero, making it 3-2, then retired Morales to end the inning.
A diving play by Teixeira at first base helped Rivera avoid further damage.