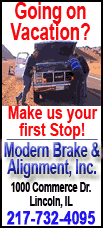 The Crimson Tide needed a blocked field goal on the last play to beat Tennessee 12-10 on Saturday, while Florida pulled away from Mississippi State in the fourth quarter for a 29-19 victory. The Gators received 30 first-place votes to Alabama's 23.
"I thought it was only fair that I use the same standard for Alabama that I did for Florida a week earlier," said Mike Strain of the Tulsa World. "Florida barely won a home game against an unranked foe (Arkansas) and dropped from No. 1 on my ballot. This week, Alabama barely won a home game against an unranked foe (Tennessee) and dropped from No. 1 on my ballot."
No. 3 Texas got seven first-place votes after its 41-7 victory at Missouri.
"I went with Texas No. 1, dropped 'Bama from No. 1 to No. 2 and Florida from 2 to 3. Texas has not played as good a schedule as those two, but it has been dominant in virtually every game," said Glenn Guilbeau of Gannett Louisiana News Service. "Alabama and Florida looked average against average teams Saturday. It's close, but Texas is a shade better at the moment."
The last time two teams flip-flopped in the top two spots of the AP Top 25 from one week to the next was 1992, when Miami and Washington did it.
Like Texas, No. 4 Southern California, No. 5 Cincinnati, No. 6 Boise State and No. 7 Iowa held their places in the latest media rankings.
TCU jumped two spots to No. 8 after a 38-7 victory at Mountain West Conference rival BYU. LSU stayed at No. 9 and Oregon moved up two spots to No. 10.
The Ducks host USC on Saturday in a game with huge Pac-10 championship implications.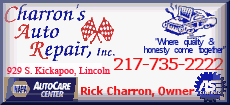 In the BCS standings that came out Sunday night, Florida, Alabama, Texas, Iowa and USC were the top five.
Florida began the season as an overwhelming No. 1 in the AP poll. Alabama started five and steadily gained on the Gators before finally jumping past them last week, when Florida needed a field goal in the waning seconds to beat Arkansas at home.