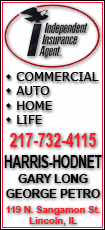 Florida (.9726), Alabama (.9450) and Texas (.8927) held onto the top three spots. All are on course to reach the national championship game if they can remain undefeated. The Gators and Crimson Tide, Nos. 1 and 2 in the AP poll, could meet in the Southeastern Conference title game.
Unbeaten Iowa (.8249) moved up two spots to fourth place after beating Michigan State 15-13 with a last-play touchdown pass by Ricky Stanzi.
Fifth-place USC (.7944) also moved up two spots.
TCU (.7890) is sixth, a spot ahead of Boise State (.7752).
Cincinnati was eighth, the lowest of the unbeaten teams, with LSU and Oregon rounding out the top 10.
The big swing between the undefeated Broncos and Horned Frogs came after TCU won 38-7 at Mountain West Conference rival BYU (6-2) and Boise State won 54-9 at Western Athletic Conference rival Hawaii (2-5).
Those games caused a major shift in the computer rating and that put TCU ahead of Boise State, said BCS analyst Jerry Palm. But the Horned Frogs lead over the Broncos is far from safe.
"If those two teams keep winning, it's going to go down to the wire," Palm said in a telephone interview Sunday.
Neither the WAC or MWC has an automatic BCS bid for its champion, but in each of the last three seasons a team from one of those leagues has earned automatic entry by finishing in the top 12 of the final BCS standings.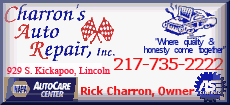 Only one team from an non-automatic qualifying league can earn an automatic bid and it's unlikely either would be taken as an at-large selection.
So while the Broncos and Horned Frogs don't meet on the field this season, they are competing against each other in the BCS standings.
"We'll see how the votes and the computers and all those people do that stuff and see how it turns out," TCU coach Gary Patterson said after the Frogs' ninth straight victory Saturday.
Boise State is ranked fifth in both the Harris poll and USA Today coaches' poll.
TCU was seventh in the Harris poll, sixth in the coaches' poll. The Horned Frogs made up the difference in the computer ratings, which accounts for a third of the BCS average.
A compilation of six computer ratings had TCU fourth in the country, Boise State eighth.