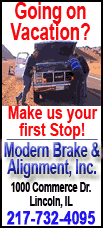 No time for modesty CC -- you shined brightest of all.
The imposing ace was picked as the MVP of the AL championship series on Sunday, setting the tone for the Yankees in their six-game victory over the Los Angeles Angels with two overpowering outings.
"Sabathia is our leader," said Jorge Posada, who is headed to his sixth World Series.
The Yankees wrapped up the ALCS with a 5-2 victory in Game 6, meaning the 28-year-old Sabathia's next start will be a tantalizing one -- he'll oppose former Cleveland teammate and AL Cy Young Award winner Cliff Lee when New York plays Philadelphia on Wednesday night in the first World Series game at the new Yankee Stadium.
"I want to hit. I want to hit against him," Sabathia said of matching up against Lee, failing to note the designated hitter is used in the AL park. "They're the defending champs so we got to go through them."
With Sabathia on the mound potentially for three starts, the Yankees like their chances.
In the ALCS, the 6-foot-7, 290-pound lefty pitched eight innings of four-hit ball in cold, blustery conditions to win 4-1 in Game 1. He was equally overpowering in Game 4 in sunny Anaheim, giving up a run and five hits in eight innings -- on three days' rest.
"CC has been the guy that the Yankees have paid a lot of money for and he's shown what he is capable to do," said Mariano Rivera, who earned his second save of the series Sunday night and his postseason-record 37th overall.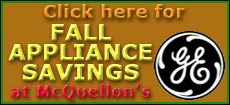 Signed to a $161 million, seven-year deal as the linchpin of the Yankees' $423.5 million offseason push to return to the playoffs after missing out in 2008, Sabathia has brushed aside the pressure of the postseason from start No. 1.
After tying for the major league lead with 19 wins, he shut down the Minnesota Twins in the opener of the division series and is 3-0 with a 1.19 ERA in these playoffs. The success with New York comes after he went 2-3 with a 7.92 ERA in five previous postseason starts with Cleveland and Milwaukee.
He has struck out 20 in 22 innings, and opponents are hitting just .205 against him.
"CC was huge for us," manager Joe Girardi said. "Our starting pitching has been outstanding throughout."
Usually all business on the mound, Sabathia has shown emotion this October, especially in Game 1 against the Angels when he pumped his fist and shouted after striking out pinch-hitter Mike Napoli to end the seventh inning.