Arizona erased some bad memories in its last regular-season visit to Giants Stadium, forcing four turnovers and bewildering Eli Manning with its blitzes in a 24-17 victory Sunday night.
The Cardinals finished 3-15 at the Meadowlands, but this win lifted the defending NFC champions into first place in the West Division at 4-2 with their third straight win.
Kurt Warner, who was 6-2 as a starter with the Giants in 2004, threw one TD pass and got plenty of help from star receiver Larry Fitzgerald and a staunch defense led by safety Adrian Wilson.
"Tonight," Warner said, "we definitely fed off our defense."
Wilson had an interception and a fumble recovery, Antrel Rolle picked off Manning to clinch it, and less-heralded Cardinals Jason Wright, Tim Hightower and rookie Beanie Wells found the end zone.
The Giants (5-2) lost their second straight and were let down by, of all people, their normally solid punter. Jeff Feagles struggled, helping give the Cardinals a solid edge in field position for much of the prime-time matchup.
Feagles said he used the wrong kicking angles trying to keep the ball away from returner Steve Breaston.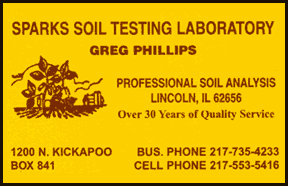 Wilson, Rolle and Dominique Rodgers-Cromartie, who left late in the third quarter with an ankle injury -- X-rays were negative -- in the Arizona secondary benefited from the confusion the defense caused for Manning, who was 19 for 37 and threw three interceptions.
"We played team defense," Rodgers-Cromartie said. "Everybody stepped up. When we had interception opportunities, we made them."
And they made the Giants look puzzled on offense.
"They are constantly moving around and flipping safeties and they did a good job with that," center Shaun O'Hara said. "Sometimes we caught them and sometimes they caught us."
Rodgers-Cromartie was the featured character in two noteworthy first-half plays that both wound up in the end zone. He ran stride for stride with Domenik Hixon, then leaped to wrestle the ball away from the receiver in Arizona's end zone in the first quarter.
He went from hero to villain in the second period on a bizarre play. In man coverage against Mario Manningham, Rodgers-Cromartie used another acrobatic leap. But he deflected the ball with his left hand about 15 yards downfield, where Hakeem Nicks caught it in stride and sped to his fourth touchdown in as many games. That 62-yarder put New York ahead 14-7.