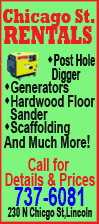 Coming off consecutive back-of-the-pack finishes -- with contending cars, no less -- that took him out of title contention, Hamlin made the most of another good car at Martinsville Speedway, passing Jimmie Johnson and leading the last 138 laps to win easily Sunday.
"It's kind of a fun power position to be racing around guys that are racing for a championship and you have nothing to lose and all you're doing is going for a race win," Hamlin said of his ruined title bid. "That part of it is kind of fun because you can push a little harder and maybe take a few more risks. That part of it is fun."
The rest? Not so much.
Before the 10-race playoffs started, Hamlin said he felt like the driver to beat, and he was sixth in points, just 103 back, when he arrived at Fontana., Calif., two weeks ago.
There, he was leading with 60 laps to go when he collided with Juan Pablo Montoya on a restart, a move he described as "a rookie mistake" by him that ended with him finishing 37th.
Then last week at Charlotte, he led during the first half of the race, but called it quits before the midpoint with engine trouble. His 42nd place finish left him 11th in points.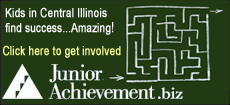 He and his team bounced back big on the shortest circuit in NASCAR's Sprint Cup Series, pulling away on three restarts over the final 52 laps with easily the best car on the track.
"Once we got that track position, our car just kind of took off," he said.
The finish still shaped up as another possible drama involving Hamlin and Johnson, who nudged Hamlin aside with 15 laps to go here in the spring and sailed off to an easy victory.
The final restart was for debris on the track, which he thought curious.
"It was there in turn one," he said of the debris. "However it was there at lap 100. It was. I'm not kidding you. It was there. I don't know if there was another piece somewhere."
Johnson said he wished he had the car to reprise his bump-and-run pass of the spring.
"If I had a chance to pass him and to get to his bumper and work him over, I would have," he said, acknowledging that Hamlin had the superior car at the end of the race. "But I wasn't going to come in with the second-place car and take a cheap shot and pass him that way."
Instead, he protected his position and his points lead.
Seeking his record fourth consecutive series title, Johnson extended his lead over Hendrick Motorsports teammate Mark Martin from 90 to 118 points with four races remaining. Jeff Gordon, also of Hendrick, remained third in points, but saw his deficit grow from 135 to 150.
Juan Pablo Montoya finished third, followed by Kyle Busch and Gordon. Martin was eighth.