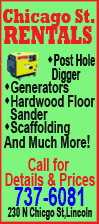 With Romo and Austin bringing the offense to life and the defense giving up little more than long drives at the start of each half, the Cowboys (4-2) roared out of their bye with their most impressive win of the season and first against a team with a winning record.
The Falcons (4-2) came in looking to keep pace with the best start in franchise history. Matt Ryan started great, but couldn't keep it up. His streak of 142 passes without a sack ended with takedowns on consecutive plays in the first quarter. He was sacked four times, threw two interceptions and lost a fumble.
Romo was 21 of 29 for 311 yards and three touchdowns. As dazzling as Austin was on his scores of 59 and 22 yards, Romo might've topped him on his other TD throw, a 5-yarder to Patrick Crayton. Only a few seconds were left in the first half and Dallas was out of timeouts, so Romo couldn't afford to take a sack -- and didn't, spinning off two grabs by defenders and popping up to find Crayton open in the end zone.
Romo didn't have a single yard in the first quarter, except for 17 yards on a third-and-18 scramble. He was hit hard in the back at the end of that play, then got an ice pack on his neck while sitting on the bench. Backup Jon Kitna took snaps and looked over some in-game photos to get ready to go in, but Romo didn't miss a snap. He finished with 31 yards on six runs.
Austin caught six passes for 171 yards and the two TDs in his second career start. He had a club-record 250 yards and two touchdowns, including the winner, in his first start, against the Chiefs, and is quickly moving into the NFL leaderboard in both categories. He can also now be legitimately considered the big-play threat Dallas lost when it cut Terrell Owens.
Austin replaced injured Roy Williams for his first start, then bumped Crayton down in the rotation this time. Crayton lost his other job as the punt returner when Dallas signed Allen Rossum. Yet he managed to have a memorable day anyway, catching the touchdown pass from Romo and sealing the victory by returning a punt 73 yards for a touchdown midway through the fourth quarter; he got the job back because Rossum left with a hamstring injury after his first return.
Ryan was 19 of 35 for 198 yards and touchdowns of 4 yards to Roddy White and 30 yards to Eddie Weems. Michael Turner had the other touchdown on a 2-yard run.