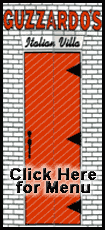 The unbeaten Saints overcame an early 21-point deficit, mounting touchdown drives of 82, 79 and 60 yards on successive possessions in the second half to overtake the Miami Dolphins 46-34 Sunday.
NFL passing leader Drew Brees had his worst day of the season, with three interceptions and five sacks. But he scored twice, the second time on a 2-yard keeper with 8:35 left to give the Saints their first lead.
Tracy Porter's 54-yard interception return sealed the win for the Saints (6-0), off to their best start since 1991. The league's highest-scoring team topped 40 points for the fourth time.
Miami (2-4) fell 2 1/2 games behind AFC East leader New England.
The Dolphins' Ricky Williams carried only nine times but tied a career high with three touchdowns rushing, including a 68-yard run, the longest of his career. By the time the Saints picked up their second first down 22 minutes into the game, the Dolphins led 24-3.
It was the first time the Saints had trailed this season.
Miami then let them back into the game with two turnovers. After Davone Bess lost a fumble at midfield late in the first half, Marques Colston caught a 21-yard pass that was initially ruled a TD. When a replay review with 5 seconds left determined the ball should instead be placed at the half-yard line, the Dolphins called timeout.
The Saints then decided to run another play rather than settle for a field goal, and Brees plunged across the goal line to make the score 24-10.
New Orleans struck again barely a minute into the second half when Darren Sharper scored on an interception return for the third time this season. The 42-yard runback came after he snatched a pass that deflected off the hands of receiver Ted Ginn Jr.