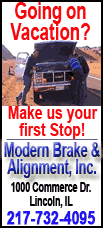 "Mark is passionate about the game, passionate about the Cardinals," chairman Bill DeWitt Jr. said. "Tony thinks he'll be a great coach, and I think he's got a lot to offer."
McGwire was not at the news conference at Busch Stadium, but La Russa and general manager John Mozeliak said there will be no effort to shield McGwire from questions about steroids. The team anticipated a telephone news conference with McGwire.
"By no means is he trying to hide, and by no means are we trying to hide him," Mozeliak said.
McGwire hit a then-record 70 home runs in 1998 and retired with 583 homers and a .263 career average in 2001. He famously refused to answer questions about steroids use during a March 2005 congressional hearing, saying he wasn't there to talk about the past.
Former congressman Tom Davis, who led the committe that held the hearings, told the Daily News of New York that he welcomed the news.
"I think he's entitled to another chance," Davis told the newspaper.
McGwire has received just under 25 percent support from voters in his three appearances on the Hall of Fame ballot, well under the 75 percent needed. La Russa hopes the 46-year-old can use this position to repair a tarnished image.
"I'm a big fan of his," the manager said. "He's back in uniform and, hopefully, people will see his greatness. But the No. 1 reason he's here is to coach our hitters."
La Russa said he first contacted McGwire about the coaching job a week earlier, when he was still supposedly mulling his future. He said McGwire showed immediate interest, but the manager said the steroids topic was not broached.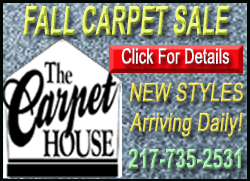 "It's up to Mark how he wants to handle it," La Russa said. "What we want him to do is coach our hitters, and if he does that well, we're going to be happy."
La Russa had been attempting to persuade McGwire to return to the team as a spring training instructor for several seasons. La Russa managed McGwire for all but one of his 16 seasons, both in Oakland and St. Louis.
McGwire has worked with Cardinals hitters and other major leaguers in recent offseasons at his California home. The group includes Matt Holliday, which could make McGwire an asset in the team's negotiations with the free agent outfielder.
Cardinals hitters such as leadoff man Skip Schumaker have long been complimentary of McGwire's tutoring, and La Russa said he has witnessed McGwire's ability to pass on hitting knowledge.
La Russa said McGwire always refused the Cardinals' previous offers because his family was younger.