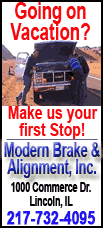 For Kiffin, it was the second time this year he has been reprimanded by the league. SEC commissioner Mike Slive said Kiffin could be suspended if he violates conference rules again.
Vanderbilt coach Bobby Johnson also weighed in on the officiating Monday after he had some questions about calls made in his game against South Carolina last weekend. Johnson said he'd like to speak with SEC coordinator of officials Rogers Redding.
"I think I'd have to get in line," Johnson said.
All this came a week after one SEC crew was suspended after it called penalties the league said were not supported by video evidence in the LSU-Georgia game on Oct. 3 and the Arkansas-Florida game on Oct. 17.
The day after the suspension was announced by the SEC, Arkansas coach Bobby Petrino was reprimanded for making critical statements about officiating in the Razorbacks' 23-20 loss at Florida.
Also Monday, a Pac-10 official was suspended by the conference for missing a facemask call in the Oregon State-USC game.
Kiffin and Mullen were set off by the officiating in their games Saturday.
On Sunday, Kiffin questioned why officials failed to penalize Alabama's Terrence Cody for unsportsmanlike conduct when the defensive lineman removed and threw his helmet after blocking a field goal on the last play of Alabama's 12-10 victory in Tuscaloosa.
Kiffin also said he decided to let the clock run down instead of trying to run another play before the kick because he was concerned about the officiating.
"You run another play and you throw an interception or they throw another flag on us -- I wasn't going to let the refs lose the game for us there and some magical flag appear," Kiffin said.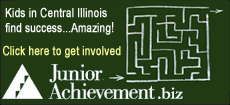 Kiffin expected to be hearing from the SEC about his comments.
"I'm sure we'll get one of those letters that really means nothing as Bobby got last week, but Florida and Alabama live on," he said Sunday.
This reprimand came with a warning from Slive to Kiffin, who was penalized by the league earlier this season after he accused Florida coach Urban Meyer of violating NCAA recruiting rules.
"Coach Kiffin is on notice that for any further violations of SEC policies will subject him to additional penalties including suspension," Slive said in a statement.
Tennessee spokesman Bud Ford said Kiffin would not comment on the reprimand.
Mullen said Sunday the replay official who worked Mississippi State's 29-19 victory against Florida in Starkville, Miss., should be disciplined for not overturning a touchdown scored off an interception return in the fourth quarter by Gators linebacker Dustin Doe, who might have fumbled before reaching the goal line.