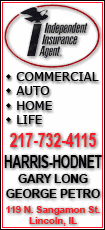 "To make this decision and realize that I've probably played my last game at Oklahoma," Bradford said, taking pause at the thought, "it's really tough."
Bradford was raised by a former Sooners lineman just up the interstate in Oklahoma City and he considered the team a fitting substitute for the pro sports franchise, the state lacked. He signed with Oklahoma as an unheralded recruit, only to win the starting quarterback's job as a redshirt freshman and then have his career take off as a sophomore.
He broke the school records with 4,720 yards passing and 50 touchdowns en route to the Heisman Trophy and the BCS championship game a year ago, and it was a 24-14 loss to Florida in the title game that brought him back for another season for another shot.
He leaves Oklahoma, which has never produced a starting NFL quarterback, as perhaps the school's most notable passer. Among his school records are the career marks for passing yardage and touchdowns.
"It's extremely tough considering that this is where I grew up, this is where I dreamed about playing. To put this in the past it's extremely tough," Bradford said.
"But I've been extremely blessed to be here. The past 3 1/2 years have been 3 1/2 of the best years of my life. I wouldn't trade a day of it."
Teammates including fellow captains Gerald McCoy and Brody Eldridge, tight end Jermaine Gresham -- who's also out for the season following knee surgery -- and starters Chris Brown, Ryan Broyles and Trent Williams filed in behind Bradford as he spoke in the team's meeting room.
Dr. James Andrews will perform season-ending surgery on Bradford's right, throwing shoulder Wednesday in Birmingham, Ala. Bradford's recovery is expected to take four to six months, with the NFL draft slightly less than six months away. Bradford said he'll stick with his plan to enter his name in the draft in January as long as his rehab is going according to plan.
He said he doesn't know when he expects to get drafted.
"We'll figure that out," Bradford said.
Bradford said he will not hire an agent until after the season is over, so he can continue to travel with the team and remain involved. He intends to complete his degree in the spring, and is hopeful he can do so by taking online courses.
"I just know him personally, how hard this is for him to do this because I know deep down in his heart he wants to play," coach Bob Stoops said. "But really for his future, immediate and long range, we are all the way fully supportive and want what's best for him. And as hard as it is for him to do, this is the right path to take."