Yankees: Mark Teixeira. After striking it rich as a free agent by signing a $180 million, eight-year contract with the Yankees last offseason, Teixeira was everything his new team could have hoped for. A switch-hitter with a sharp eye, he topped the AL in RBIs (122) and tied for the league lead with 39 homers, making him an MVP contender. While he's hitting only .205 with a homer and five RBIs in the postseason, Teixeira's Gold Glove has made a huge difference and saved the Yankees on many occasions.
Edge: Even.
Second base
Phillies: Chase Utley. The top second baseman in the National League, Utley is a gritty gamer who has started the past four All-Star games. He returned quickly from hip surgery that followed last year's World Series championship, batting .282 with 31 homers, 93 RBIs and 23 steals this season. Steady, smart and dangerous at the plate, his defense can be shaky. Utley made two key errors in the NLCS against the Dodgers.
Yankees: Robinson Cano. With his smooth and sweet left-handed swing, Cano is a big reason New York's relentless offense is so hazardous on pitchers. He provides something most teams don't have: power near the bottom of the lineup. Bouncing back from a 2008 slump, he batted .320 with 25 homers, 48 doubles, 85 RBIs, 204 hits and 103 runs this season. He's a skilled defender with terrific range and soft, quick hands, but in the past he tended to lapse in the field. This year, better concentration and fundamental footwork.
Edge: Phillies, barely.
Shortstop
Phillies: Jimmy Rollins. The 2007 NL MVP picked up his production in the second half this season. A switch-hitter with speed, Rollins is an aggressive swinger and his .296 on-base percentage hardly seems conducive to the leadoff spot. But he's a pint-sized energizer who often makes the Phillies go. Rollins loves the bright lights and big stage. His two-run double with two outs in the ninth inning gave Philadelphia a 5-4 victory in Game 4 of the NLCS. Often overlooked is Rollins' outstanding defense -- he made only six errors this season.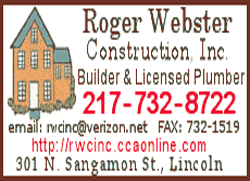 Yankees: Derek Jeter. Back in the World Series for the first time in six years, Jeter already owns four championship rings from the 1996-2000 dynasty. The club's career hits leader has a tenacious and tireless drive to win, and plays that way every day. For him, October is no different from May -- the margin for error is just smaller. Known as Captain Clutch by adoring fans in Da Bronx, the 2000 World Series MVP excelled at the plate after being moved up to the leadoff spot this year. At age 35, he even improved on defense.
Edge: Yankees.
Third base
Phillies: Pedro Feliz. A complementary role player with a knack for big hits, Feliz knows nothing but winning in two seasons with Philadelphia. A free-swinger who rarely walks, he had 82 RBIs during the regular season. Like Cano, Feliz can supply power near the bottom of the lineup. He also owns a very strong arm, giving him an aptitude for spectacular defensive plays. He went 5 for 31 (.161) in the playoffs with a homer and two RBIs.
Yankees: Alex Rodriguez. After accomplishing almost everything else, the three-time AL MVP is in the World Series for the first time in his 16-year career. Jeered in the past for all those October failures, he's carried New York's offense at times this postseason. Thriving under late-inning pressure, he batted .438 with five homers, 12 RBIs and nine walks in the first two rounds. Rodriguez's season started with a tense spring training news conference to admit steroids use from 2001-03 with Texas, then hip surgery that sidelined him until May. He has a chance to end the year with a championship ring and a new reputation.
Edge: World Series experience gives Feliz the nod over A-Rod ... uh, no. Yankees.
Catcher
Phillies: Carlos Ruiz. Appreciated by teammates for his game-calling and solid defense, "Chooch" has proven to be a tough out at the plate the past two Octobers. Batting at the bottom of the lineup, he hit .346 with a home run and seven RBIs during the NL playoffs this year. He also batted .313 in the 2008 NLCS and .375 with a homer and four walks in the World Series win over Tampa Bay.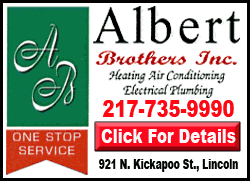 Yankees: Jorge Posada. A key member of the Yankees' old guard that dates to the 1990s dynasty, the 38-year-old Posada is a sometimes-fiery leader who provides rare power and offensive production for a catcher. The switch-hitter returned from offseason shoulder surgery to hit .285 with 22 homers and 81 RBIs this year. He's patient at the plate, but his defense behind it is a question mark.
Edge: Yankees.
Left field
Phillies: Ben Francisco. Acquired from Cleveland in the July trade that brought ace pitcher Cliff Lee to the Phillies, Francisco has spent most of his time with Philadelphia on the bench. But because there's a designated hitter in the AL park, he's expected to start the World Series opener against lefty CC Sabathia. By making regular left fielder Raul Ibanez the DH, manager Charlie Manuel can get Francisco's good glove and right-handed bat in the lineup. Francisco batted .257 with 15 homers and 46 RBIs this season, but is hitless in four postseason at-bats.
Yankees: Johnny Damon. Helped by hitter-friendly conditions at the new Yankee Stadium, Damon matched a career high with 24 homers this year. He also drove in 82 runs and scored 107 from the No. 2 spot in the lineup. A potential free agent after the season, the 35-year-old Damon slumped in the division series against Minnesota but came through in the ALCS against the Angels, including a go-ahead hit in the clincher. Damon can still run, though he lacks the blazing wheels he once had. His arm is one of the weakest in baseball.
Edge: Yankees.
Center field
Phillies: Shane Victorino. Another diminutive switch-hitter with speed, Victorino teams with Rollins at the top of the lineup to spark the Philadelphia offense. The Flyin' Hawaiian is a pest with occasional power, and he plays Gold Glove defense in center. He batted .361 during the playoffs with three homers, seven RBIs and eight runs.
Yankees: Melky Cabrera. Like his buddy Cano, the switch-hitting Cabrera rebounded from a 2008 slump and put together a quality season. Beaten out by Brett Gardner for a starting spot in spring training, Cabrera quickly regained his job by producing at the plate and delivering clutch hits. A versatile role player who can run and play defense, he set a career high this season with 13 homers and batted .391 in the ALCS. Not bad for a No. 9 hitter.
Edge: Phillies.
Right field
Phillies: Jayson Werth. What a player Werth has become. Hampered by an unusual wrist injury earlier in his career, he earned an everyday role after arriving in Philadelphia and enjoyed a breakout season this year. He had 36 homers, 99 RBIs and 20 stolen bases, making the All-Star team in his first full season as a regular. Long and strong at 6-foot-5 and 222 pounds, Werth provides lineup protection for Howard and has tremendous power to all fields. He batted .281 with five homers and 10 RBIs in nine playoff games this year.
Yankees: Nick Swisher. The effervescent switch-hitter brought his bubbly personality into New York's staid clubhouse and fit in just fine. Obtained in an offseason trade with the Chicago White Sox, he took over full-time in right field when Xavier Nady went down with an early-season elbow injury. Swisher was productive all year, contributing 29 homers, 82 RBIs and 97 walks from the No. 8 spot in the lineup. But he went 4 for 32 (.125) with one RBI in the playoffs.
Edge: Phillies.
Designated hitter
Phillies: Raul Ibanez. A free-agent find last winter, the 37-year-old Ibanez has flourished in Philadelphia after 13 seasons in the American League with Seattle and Kansas City. He set a career high with 34 homers, batting .272 with 93 RBIs. A steady and professional producer for years, Ibanez uses the whole field. He is hitting .226 with a homer and nine RBIs in the postseason.
Yankees: Hideki Matsui. Strictly a DH these days because of balky knees, Godzilla can still hit. He batted .274 with 28 homers and 90 RBIs this season, and his professional approach from the left side of the plate always makes him a tough out in key situations -- even against left-handed pitching. The 35-year-old Matsui, in the final year of his contract, batted .233 with a homer and five RBIs in the playoffs.
Edge: Phillies, in a close call.