Yes, suddenly Indy's potent offense has found itself a perfect complement -- a dominant defense.
"You look at the last eight quarters and we've not allowed a touchdown," coach Jim Caldwell said Monday. "The bottom line is can you keep them out of the end zone? And we're doing that."
The unbeaten Colts (6-0) succeeded on that front with remarkable regularity this season.
In six games, Indy has yielded just six touchdowns -- including two by Seattle only after the Seahawks fell into a 34-3 fourth-quarter deficit. The last meaningful TD scored against the Colts came in the third quarter of Week 3 at Arizona. The last touchdown Indy surrendered in the first half: Sept. 21 at Miami.
No, this is not how most NFL observers view the Colts, who now have the league's No. 9 defense to go along with their high-scoring offense. Yet everyone from former coach Tony Dungy to the players thinks this defense may be the best of the Manning era.
"One thing that really strikes me is that on the first series of games (last year), they (opponents) would drive down and get a touchdown and from that point, it would be very deflating," said middle linebacker Gary Brackett, the Colts' longtime defensive captain. "This year, when we start fast and you get our offense the ball two or three times in the first quarter, you get games like 42-6."
Of course, that's always been the game plan for the Colts. Execution was the problem.
This year, things have been different.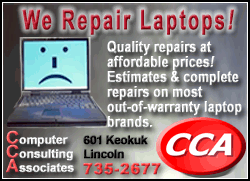 Indy has topped 30 points in four straight games, winning each by at least 17 points. Only two opponents have scored as many as 13 points in a game -- Miami in Week 2 and Seattle in Week 4. Caldwell has joined Denver's Josh McDaniels as first-year head coaches to start 6-0, matching the best start since the merger in 1970.
Certainly, some of the reason for Indy's improvement can be attributed to a schedule that has pitted Indy against four teams that are 2-4 or worse. Yet Indy also has beaten the defending NFC champions, the defending AFC East champions, is 4-0 on the road and has faced four of the NFL's top nine running backs -- Steven Jackson, Chris Johnson, Ronnie Brown and Maurice Jones-Drew.
And the biggest improvement can't be measured in numbers.
Under Dungy, the Colts rarely blitzed, opting instead to take away big plays and make opponents drive methodically, thereby risking more mistakes.
New defensive coordinator Larry Coyer has altered Dungy's approach. He's taking advantage of the Colts' speed and versatility with more aggressive schemes. The combination of blitzes and pressure has given Pro Bowl defensive ends Dwight Freeney and Robert Mathis more one-on-one matchups, allowing them to create havoc more often.