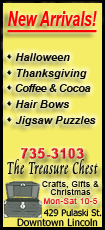 Coach Mike Smith says he plans to use the extra time to consider possible personnel changes this week. The Falcons have an extra day this week to prepare for a critical NFC South game at New Orleans next Monday night.
The loss left Atlanta (4-2) two games behind the undefeated Saints. The Falcons can't afford to have the deficit grow.
"If we've got any chance of winning the division, I think the guys in the locker room know this is a big game for us," running back Michael Turner said on Monday. "We don't want to fall three games behind. In the NFL it's tough to catch up once you fall that many games behind and they have a win on you already. We've got to do whatever it takes to pull off this win on Monday."
Turner had 18 carries for 50 yards rushing against Dallas. He has been held under 70 yards rushing in four of the team's six games. He has only one 100-yard game, in a Week 2 win over Carolina, though he was pulled early after rushing for 97 yards with three touchdowns in a win at San Francisco on Oct. 11.
Turner is averaging only 3.4 yards per carry after he averaged 4.5 and ranked second in the NFL with 1,699 yards rushing last season.
Backup Jason Snelling, getting more playing time because of injuries to fullback Ovie Mughelli and running back Jerious Norwood, had seven carries for 68 yards against the Cowboys.
Mughelli has missed two straight games with a calf injury, and Norwood was held out with a hip injury. Smith said he wouldn't have injury updates before Thursday, but he said Snelling may have earned increased playing time.
"Well, if he continues to run the ball like that, yes," Smith said. "He ran the ball very effectively.
"He's a guy who has come in and played fullback for us and the tailback position as well and Jason, every time he has gotten an opportunity, he has played very efficiently. He could warrant more touches."
Romo had 311 yards passing and three touchdowns with no interceptions in the Falcons' first game since losing cornerback Brian Williams to a season-ending knee injury.
The Falcons' defensive line failed to reach Romo.
"We stopped the run for the most part," defensive tackle Jonathan Babineaux said. "We just couldn't get after them enough on our third downs and our pressure rushes. Those are some things we've got to get better on, especially this week with Drew Brees, one of the best quarterbacks in the league passing the ball right now."