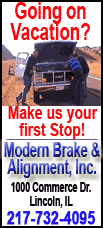 John William Lomax III is charged with murder and conspiracy to commit assault in connection with Howard's death outside a school-sanctioned dance on Oct. 18. He is being held in lieu of $2 million bond.
Lomax's lawyer, Deron Freeman, said he was first told Lomax would be charged in connection with the fight during which Howard was stabbed, but not with murder.
"I'm surprised," Freeman said. "I'm curious to find out what evidence they had to secure an arrest warrant for murder. ... From all the evidence I've heard, he was not involved in the stabbing."
Lomax wasn't present when the argument started and doesn't know what it was about, but tried to break up the fight and didn't stab anyone, Freeman said.
Another man, Hakim Muhammad, 20, was charged with conspiracy to commit assault. Both live in Bloomfield, around 30 miles from the UConn campus, and are scheduled to make their first court appearances Wednesday morning.
Neither suspect is expected to enter a plea, and both cases are expected to be transferred to a court that handles serious crimes.
A third man, Jamal Todd, 21, of Hartford, was arrested Tuesday on a felony charge of falsely reporting an incident and misdemeanor reckless endangerment for allegedly pulling a fire alarm that emptied the dance early that Sunday morning. He is free after posting a $5,000 bond and is due in court next month.
None of those arrested is a UConn student.
Police have said Howard was stabbed during a fight that started after the dance was evacuated. Several other football players were with him, but none have been charged. UConn football coach Randy Edsall said he hasn't heard that any player was involved in anything other than "verbal jostling."
The case files have been sealed because the investigation is continuing, and police have not provided any details about the fight.
Lomax, a Bloomfield High School graduate who works in information technology, goes by the nickname Pooda. He last logged into his MySpace page in March, when he listed his occupation as "taking care of my daughter."
On his Facebook page, Lomax's friends include Muhammad and 21-year-old Johnny Hood of Hartford, who was arrested last week and faces charges of breach of peace and interfering with police.
Police would not discuss evidence or a motive during a news conference Tuesday. Investigators conducted more than 200 interviews and "have not stopped working," UConn police chief Robert Hudd said.