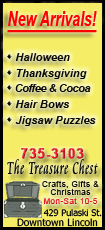 Stocked full of honed home run hitters, powerful pitchers and frenzied fans -- plus a fast-talking shortstop fond of forecasting future results -- the New York Yankees and Philadelphia Phillies generated a Fall Classic of talk ahead of Wednesday night's opener.
"I think we mirror each other," Yankees star Alex Rodriguez said Tuesday. "They have switch-hitters, just like us. They have power, just like us."
So let the mighty matchup begin: Philadelphia, defending just its second World Series title, against the moneyed, much-admired and much-hated team that often sets baseball's standards for success and excess.
"Obviously they have a lot of the star power in their lineup and all the hype that goes along with being Yankees," Ryan Howard said. "We're from Philadelphia."
New York may be a heavy favorite in Las Vegas, but players on both sides predict a close Series, perhaps ending a record run of five straight that have ended in sweeps or five games.
Both teams worked out Tuesday in the mist of $1.5 billion new Yankee Stadium, where two freshly painted logos were in foul territory in honor of the ballpark's first World Series. Still standing across the street, covered in black mesh as if a ghost, is its 86-year-old predecessor, awaiting demolition after hosting a record 100 Series games.
CC Sabathia, 3-0 with a 1.19 ERA in his first postseason with the Yankees, starts Wednesday night for New York against former Cleveland teammate Cliff Lee, 2-0 with an 0.74 ERA for the Phillies. The latest-opening World Series ever, one that will stretch into November for only the second time, begins with a rematch of the April 16 ballpark opener, won by the Indians 10-2.
"It's going to be a lot of fun," Sabathia said.
George Steinbrenner, New York's 79-year-old owner, was expected at the stadium he built for the first time since opening day. First Lady Michelle Obama also planned to be on hand in a celebrity-filled crowd wondering whether the Yankees are on the way to a 27th title -- and first since 2000.
Teammates 16 months ago, Lee and Sabathia texted each other often in the runup. Sabathia won the 2007 AL Cy Young Award with the Indians, and was followed by Lee last year.
"I think we made each other better," Lee said. "We helped each other out as far as how we thought we should approach certain teams and just what's the best frame of mind to have on the mound and stuff."
Pedro Martinez -- the former Red Sox star -- starts Game 2 for the Phillies against A.J. Burnett, and that should really juice up the crowd. Ever since he strangely said "I just tip my hat and call the Yankees my daddy" following a 2004 loss at Fenway Park, chants of "Who's your daddy?" have boomed through the Bronx whenever he's pitched.
While most players practiced protestations of humility, Phillies shortstop Jimmy Rollins attracted attention with a brash boast.
"Of course we're going to win," the 2007 NL MVP said on "The Jay Leno Show" on Monday night. "If we're nice we'll let it go six, but I'm thinking five. Close it out at home."
The Yankees responded with a verbal pie to the face.
"He's been Nostradamus, that's what I heard," catcher Jorge Posada said. "He's been (making) a lot of good predictions, so we've got to take that away from him."