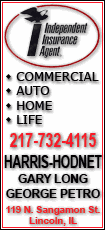 Thursday night, well, that's going to be a whole other level.
Martinez is slated to start for the Philadelphia Phillies in Game 2, adding even more spice to this star-studded World Series.
"I think this is going to be a real big moment for him," manager Charlie Manuel said Tuesday.
Martinez, who turned 38 on Sunday, last pitched in the Bronx on June 24, 2005, when he threw eight sharp innings for the Mets in a 6-4 victory at the old Yankee Stadium across the street.
The World Series start marks the latest surprise for the right-hander, who spent the first half of the year home in the Dominican Republic. He signed a one-year deal with the Phillies during the All-Star break for a prorated share of $2 million plus incentives, and went 5-1 with a 3.63 ERA in nine starts down the stretch.
"For me, the reality is the reality," he said. "It's something I didn't imagine although I had the hope in picking the team that had a chance to win. Up to now, thanks to God, I'm looking very intelligent before baseball."
Cliff Lee, Martinez and Cole Hamels are scheduled to get the ball in the first three games for the defending champs. Hamels, last year's World Series MVP, also was a candidate to start the second game.
"I wanted to split my lefties up," Manuel said, "and also I felt like Pedro was the ideal guy to go in between them because of what type of pitcher he is, and his command, how he can change speeds, and the fact that he's been here before."
CC Sabathia, A.J. Burnett and Andy Pettitte will start the first three games for New York. Manager Joe Girardi would not reveal his pitching plans beyond that.
Sabathia could start Game 4 on three days' rest or the Yankees could go with Chad Gaudin, who pitched to Eric Hinske and Jerry Hairston Jr. in a simulated game Tuesday.
Martinez is 12-13 with a 3.41 ERA in 38 career games against the Yankees, counting the postseason. He hasn't faced New York in the playoffs since he pitched a shaky inning in Boston's 10-3 victory in Game 7 of the 2004 ALCS.
"Pedro is one of the best pitchers to ever play this game," Yankees shortstop Derek Jeter said. "Whether he's throwing 97, 98 or not, he knows how to pitch. It's always a challenge when we face him."