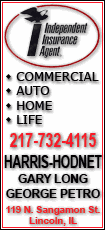 The Abu Dhabi Grand Prix, at the state-of-the-art Yas Marina circuit on a man-made island off the Abu Dhabi coast, is the final race of the 2009 season.
With the drivers and constructors' championships already safely in the keeping of Jenson Button and his Brawn GP team, this weekend's race will be a reflection upon the passing of some eras, and further intense negotiations over driver moves ahead of 2010.
Abu Dhabi will be the last race for BMW, which has pulled out of the sport to reduce costs, and also marks the final race for Fernando Alonso with Renault and Kimi Raikkonen with Ferrari.
Alonso, after two world titles with Renault, will take Raikkonen's seat at Ferrari next year.
"I would love to finish the season and my Renault career with a great result," Alonso said. "It will be an emotional race because I have enjoyed so many special memories with this team and I am leaving behind a lot of friends."
The 2010 destiny of Raikkonen, who also won a world title with Ferrari, remains the source of much speculation.
He is considered likely to return to his old team McLaren to partner with Lewis Hamilton -- one of the few drivers who can be sure he will start the 2010 season with the same team he'll race for this weekend.
Button is in the midst of contract negotiations with Brawn. The Briton accepted a cut-price deal for 2009 because of doubts about the viability of the team following Honda's withdrawal on the eve of the season.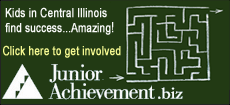 Now that he has won the world title and Brawn is on more solid ground, a much better deal is due. Button would be quite happy to let rumors about a move to McLaren swirl around -- it can only strengthen his bargaining position.
Should he stay with Brawn, Button seems certain to have a new teammate for 2010. Veteran Brazilian Rubens Barrichello has been holding talks with Williams, and a straight swap with that team's Nico Rosberg appears likely.
However, Hamilton would welcome his old karting teammate Rosberg at McLaren, which seems certain to jettison the underperforming Heikki Kovalainen.
One move that is signed and sealed is that of Robert Kubica moving from BMW-Sauber to Renault to replace Alonso. The future of the Swiss-based BMW-Sauber team remains in flux.
With BMW pulling out, the team has won financial backing from a somewhat mysterious Qadback Investments group, but has no guarantee of a place on the grid.