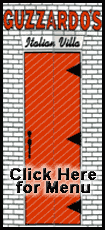 "If it's 10:45 and you're only in the sixth inning, maybe people say, 'Well, this is going to go on forever,'" said Fox Sports president Ed Goren. "If it's 10:45 and you're in the seventh, eighth inning: 'Heck, I'm going to stay till the end.'"
Goren's network and Major League Baseball are hoping that earlier start times will make a difference when that fan makes the decision on whether to go to bed or stay up until the end of the game.
All but one of the World Series games are scheduled to begin at 7:57 p.m. on the East Coast, more than a half-hour before last season's first-pitch times.
Up until a couple of years ago, network executives were confident that starting after 8 p.m. meant higher ratings. As the game went on, it picked up viewers from the West Coast or those who had been watching other prime-time programming.
For nine-inning work-night games from 2002-06, ratings were on average 13 percent higher after 11 p.m. than before, according to Fox. But the last two seasons, ratings decreased by 5 percent after 11. The shift was true for viewers young and old, male and female.
Something else changed during those two years: the length of the games. Nine-inning contests averaged 3 hours, 33 minutes in 2007 and '08, up 20 minutes from the previous three seasons. So the fan checking in on the game at 10:45 was more likely to find it in the sixth than the eighth -- and presumably more likely to decide not to stay awake until the end.
Of the seven World Series games without a rain delay in the last two years, five concluded after midnight. Only 21 percent of the games ended that late from 2001-06.